Going For Gold With Kyle Patrick
Kyle Patrick might not be a familiar name to some, but he is definitely no stranger to the music industry – he is the lead singer of Boston pop-rock band The Click Five, best known for their hits "Just The Girl", "Jenny", "Happy Birthday", and most recently, "Don't Let Me Go". Kyle has since embarked on a solo career, although he has not left the band.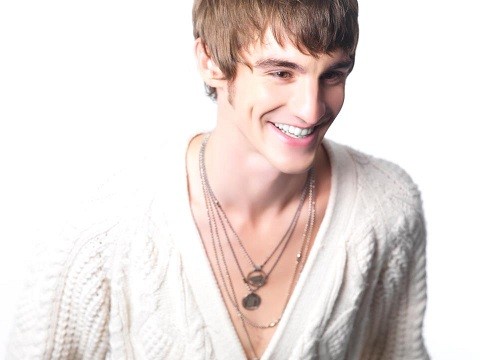 The 26 year-old singer finally released his debut solo single, "Go For Gold" on Jun 20, alongside its music video in both 2D and 3D. The song was very well-received by his fans, who loved the upbeat tempo and Olympic atmosphere of the song. Kyle has said that his wish for the song was to get it involved in the 2012 London Olympic Games.
Kyle, like the rest of his band-mates, is an alumnus of the prestigious Berklee College of Music in Boston. When Kyle was in his third year of college, he was approached to be the new lead vocalist of The Click Five after former lead vocalist Eric Dill left the band in late 2006. Kyle officially joined the band in early 2007, and they recorded The Click Five's sophomore album, Modern Minds and Pastimes, which was well-received worldwide, Southeast Asia in particular. 2008 saw a world tour, where The Click Five performed in cities such as Melbourne, Singapore, Hong Kong, Taiwan, Beijing and Manila under Kyle's lead. The band was later dropped by Atlantic Records. Their third album, TCV, was released in Singapore on 16 November 2010, and releases in other countries followed soon after. A single, "Don't Let Me Go", was picked up by MTV EXIT, and they shot a music video for it to counter human trafficking.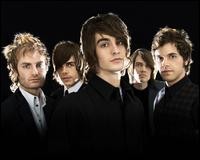 Kyle began his solo career when he uploaded his solo EP, KP, onto his Bandcamp website. In May 2011, he began a campaign on Pledgemusic.com to raise funds. The proceeds would go towards the making of his EP and charity. Since then, he has raised over 100% of the required amount, which he used to fund his upcoming EP, Kyle Patrick, as well as the music video for "Go For Gold". Kyle Patrick will be released on Jul 20 2012, 30 days after the release of "Go For Gold".
"Go For Gold" is available on iTunes, Amazon and Bandcamp.