'Godzilla' Stomps & Destroys Its Box Office Competition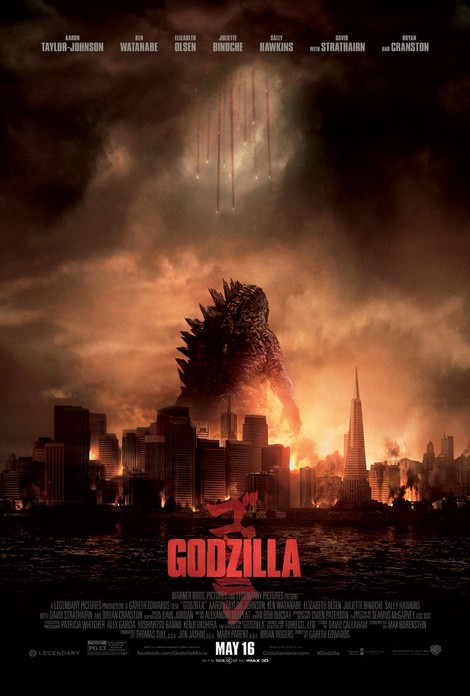 Warner Bros. film "Godzilla" had no problem crushing the competition at the weekend box office. The monster movie easily came in number one with $93.2 million in ticket sales.
The remake, which stars Bryan Cranston, Elizabeth Olsen and Aaron Taylor-Johnson, was the second biggest opening of the year behind "Captain America: The Winter Soldier," which debuted in April with $95 million.
Globally, "Godzilla" has made a total of $196.2 million.
In the film, the government attempts to annhilate the monster, dropping nuclear bombs into the Pacific Ocean under the pretense of "weapons testing." However, a new terror awakens, and Godzilla rises again.
Coming in second at the box office was Seth Rogen and Zac Efron's comedy "Neighbors" ($26 million), followed by "The Amazing Spider-Man 2" ($17 million).
Rounding out the top five were Jon Hamm's baseball drama "Million Dollar Arm" ($10.5 million) and "The Other Woman" ($6.3 million).