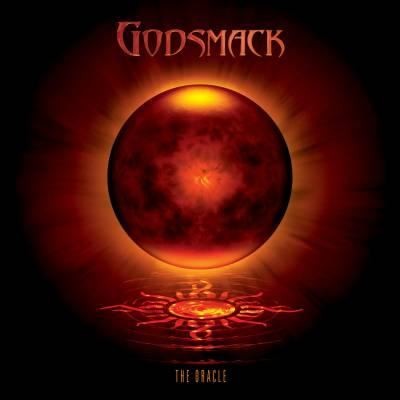 Godsmack - "The Oracle" (Republic Records)
Godsmack have always been about one thing- writing entertaining and ass-kicking aggressive hard rock. Well go figure that their latest, and fifth, studio release "the Oracle" is no different. To all those Godsmack haters prepared to completely kill this record because it isn't reinventing the wheel, ask yourself, why does this band need to change their sound? They have consistently been one of the rock world's premiere acts because this is what they do, and they are the best at it. "The Oracle" marks the bands re-ascension to the top of the modern hard rock throne, though they never really left, they were always just sort of milling about. The record also marks a staunch return to form musically following the bands experimental soirée into Southern rock on their last disc, 2006's "IV."
Speaking of "IV," the four years between that disc and the release of "the Oracle" is the longest the band has made their legions of fans wait for new music, though they released the one off track 'Whiskey Hangover' in the meantime to tide over their rabid following. They also turned the mixing board controls over to Dave Fortman (Slipknot, Mudvayne) for the first time, a move that has obviously paid off. Fortman has reminded the band of what they are, what they used to be, and hopefully what they will be in the future. They are Godsmack, and that's what "the Oracle" is, Godsmack just simply being Godsmack.
"The Oracle" follows the same pattern and same formula the band always has – commercially viable aggro-hard rock with soaring guitar hooks, all fronted by one of rock music's gem frontmen in Sully Erna. The record never fails to deliver that traditional Godsmack melodic chug through heavy hitting efforts like "Cryin' Like a Bitch," "Love-Hate-Sex-Pain" and "Devil's Swing," while taking time out to deliver a low rumbling behemoth of a track like "What If?" The band also sends out the record in style with a six minute plus title track, an instrumental that is right on par with other instrumentals from the bands past ("Vampires").
In what is arguably the bands best work since "Awake," and perhaps their most forceful release since their debut, "the Oracle" does not disappoint and is immediately the best rock record 2010 has seen thus far, and with all of the tremendous records bands that have tossed their hat into the ring with new releases (Deftones, Sevendust, A New Revolution), that's surely saying something.
Grade: A
Listen to: 'War and Peace'