God-Fearing Angus T. Jones Tells People To Stop Watching 'Two And A Half Men'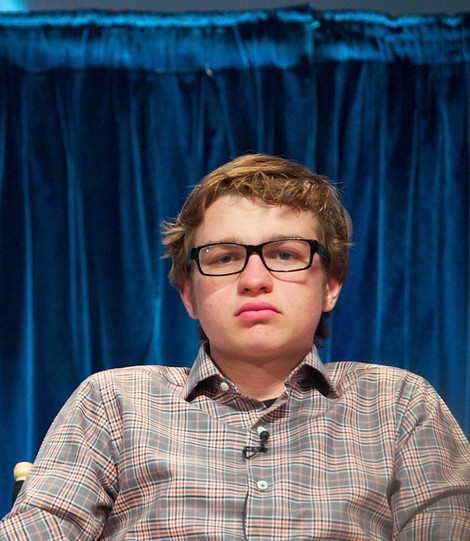 Angus T. Jones earns a reported $350,000 per episode of "Two And A Half Men," but that hasn't stopped the actor from slamming the show and biting the hand that feeds him.
The 19-year-old actor has risked the wrath of series creator Chuck Lorre and branded the CBS series "filth."
Jones, who has played Jon Cryer's on-screen son Jake Harper since the series premiered in 2003, has been getting increasingly involved with his local church and spending more time reading up on Christianity and the bible. The more he learns about religion, the more he despises what he does.
The actor posted a video for the Forerunner Christian Church, skewering the show that pays his bills.
He says, "If you watch Two and a Half Men, please stop watching Two and a Half Men. I'm on Two and a Half Men and I don't want to be on it.
 
"Please stop watching it and filling your head with filth. People say it's just entertainment. Do some research on the affects of television and your brain, and I promise you you'll have a decision to make when it comes to television, especially with what you watch.
 
"If I am doing any harm, I don't want to be here. I don't want to be contributing to the enemy's plan... You cannot be a true God-fearing person and be on a television show like that. I know I can't. I'm not OK with what I'm learning, what the bible says and being on that television show."
Neither CBS nor Lorre have commented on the video. Jones' former co-star and series lead Charlie Sheen became embroiled in a public fight with Lorre last year and was eventually replaced by Ashton Kutcher.
Perhaps Jones is trying to get out of his contract?