Gobble, Gobble: Time To Serve Up TV Thanksgiving Classics
With the holiday approaching next week, we'd like to know: what are your favorite Thanksgiving episodes?  The very best will always be up for debate – maybe you think it's Brad Pitt's appearance on 'Friends,' or perhaps you think it's a drama from the 1950s.  To others, 'A Charlie Brown Thanksgiving' holds a special place in their hearts.
Most of my favorites come from comedies – maybe because half-hour sitcoms just know how to nail the absurdities of holiday stress, drinking too much Thanksgiving cheer, and that ridiculously long wait for the Turkey thermometer to pop.
Narrowing it down to five was not easy.  Honorable mention goes to various episodes of 'Roseanne' and 'Friends,' the 'Charlie Brown' special, a classic 'Bewitched' outing and a notoriously cheesy (but oh-so-enjoyable) send-up of pilgrims on 'The Brady Bunch.'
Here are my Top Five, in descending order.  What are yours?
5. 'How I Met Your Mother' – 'Slap Bet' – Nov. 20, 2006
This is much more than a Thanksgiving episode.  In addition to featuring 'HIMYM''s gentle and poignant wit surrounding its friendships, 'Slap Bet' also launches the Slapsgiving battle between Barney and Marshall.  Possibly the two most enjoyable aspects of Barney are when he is afraid and when he gets slapped in the face, and this episode features both in spades.
More importantly, though: this outing tackles rumors surrounding Robin: Is she married?  Is she a porn star?  The real answer – she is Robin Sparkles – launches the show's most hilarious and requested segment: the Canadian teen pop star's 'Let's Go to the Mall' video.  Kudos to Cobie Smulders for getting the show's biggest laugh ever.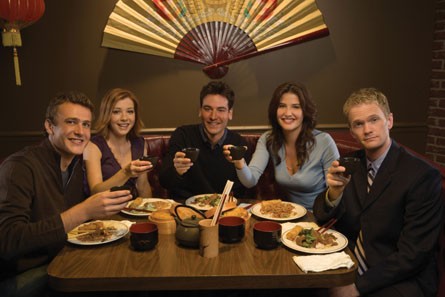 4. 'Garfield's Christmas' TV Special – Nov. 22, 1989
Okay, maybe the 'Peanuts' special belongs here too, but this one is more laugh-out-loud funny.  After a harrowing trip to the vet where he's placed on a diet, Garfield (voiced by the late, great Lorenzo Music, a/k/a Carleton the Doorman from 'Rhoda') watches in horror as Jon cluelessly founders his way through throwing together a Thanksgiving feast for his lady love, the vet Liz.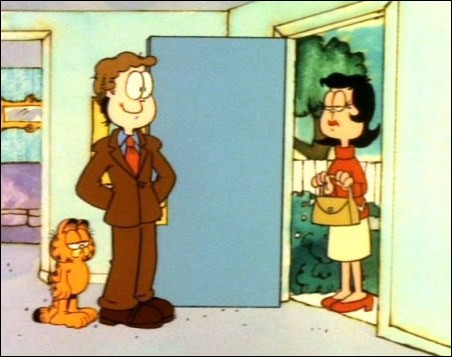 Thankfully, it's Jon's Grandma (perfectly voiced by Pat Carroll) to the rescue.  She whips up enough food in a half hour to feed a homeless shelter.  Perhaps the funniest scene involves Garfield trying to convince Liz his diet isn't working while the food simmers, while Garfield's encounter with a nasty talking scale ("Judging by your weight, you are Orson Welles!") is a close second.  Best quote from Garfield (re: Jon): "Snappy repartee does not come easily to a dip."
3. 'Frasier' – 'A Lilith Thanksgiving' – Nov. 28, 1996
This is one of only a couple 'Frasier' shows to take place almost entirely in Boston.  The only 'Cheers' alum involved is Lilith (Bebe Neuwirth), who with Frasier, plots to get Frederick enrolled in the most exclusive private school around.  They badger the poor headmaster with everything from lies to bribes.  Watch for a quick but amusing cameo from Jane Lynch as a snotty socialite – a far cry from Sue Sylvester.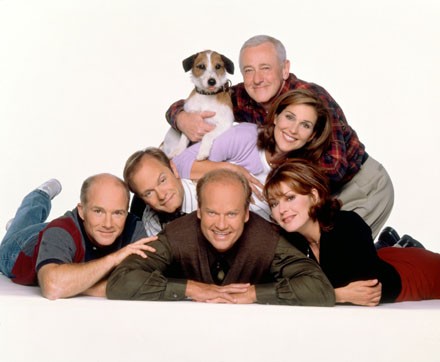 Back at the Sternin house, Niles is in charge of the turkey while Martin looks after Freddie – with disastrous results involving various physical injuries.  The scenes are elevated by David Hyde Pierce's gift for physical comedy.  Try not to laugh at his expression when the turkey he's been slaving over seems to vanish into thin air.
2. 'Cheers' – 'Thanksgiving Orphans' – Nov. 27, 1986
This episode features perhaps the best food fight in sitcom history.  Let's back up a few steps, though: Diane, who is delighted to dress up as a pilgrim to attend her professor's lavish party, suggests the others – most of whom have no plans – gather at Carla's house for some Thanksgiving cheer.  They agree to a potluck-style meal.  Sam promises to bring a date, and Norm even agrees to bring his wife never-before-seen wife, Vera.
Not everything goes as planned: Sam's date ditches him for her sister; Norm and Vera get into a huge fight; and Diane invites herself over after realizing her professor intended for her to be a server at his party.
The gang waits – and waits – for the giant turkey Norm brings to finally cook through.  As the rest of the food sits, getting cold as it stares up at them from the table, the group's hysterical hunger finally uncorks in a sloppy culinary splattering that would make Julia Child reach for her brandy snifter.
1.'The Bob Newhart Show' – 'Over The River And Through The Woods' – Nov. 22, 1975
Not only is this possibly the best Thanksgiving episode of all time, it's also 'The Bob Newhart Show's most uproarious outing.  It starts when Bob balks at going to spend the holiday with Emily's family at a reunion.  He'd rather stay home, he insists.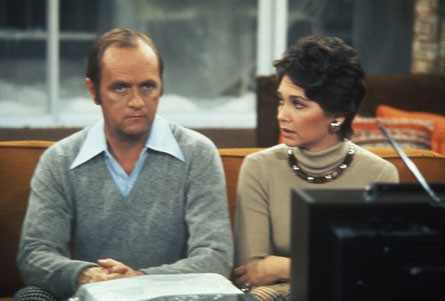 But Bob's loneliness gets the better of him, and he spends Turkey day with Howard, Jerry and even Mr. Carlin - drinking, watching football, drinking, avoiding playing games, and drinking.  Their drunkenness culminates with the classic scene in which Bob stammers his way though placing a phone order for Chinese food.  "This is Drrr. Hartley," he spits into the phone.  "D-R.  Derrr."  His attempt to say "moo goo gai pan" numerous times and his continuing ordering of it – "More goo to go!" will leave your side sore.  You may want to hold off on a "Hi, Bob!" drinking game until the take-out is ordered.