Gobble Gobble: Celebrity Turkeys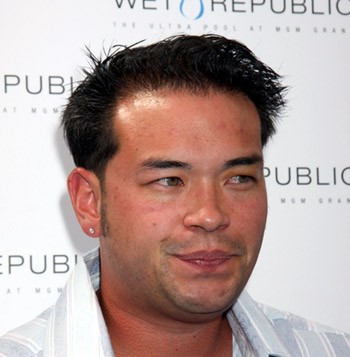 We've seen it all this year, and we've had enough of celebrity turkeys taking advantage of their publicity status by hamming it up for the cameras and every paparazzi click for more fame. Check out our list of offenders, and let us know who made your celebrity turkey list this year!
Celebrity turkey Gosselin, once the image of a loving husband and dad on his reality cable show "
Jon & Kate Plus 8
," is anything but these days. Now we have the "newly single" Gosselin shooting breeze, having the time of his life clubbing and living the celeb high life while in the throws of a divorce from his wife Kate, who we won't even get into here, and the chaos surrounding the family at this time. Enough already!
2. Ballon Boy's Dad Richard Heene
It's one thing to pull off one of the biggest media hoaxes of all times, but when grabbing worldwide attention comes at the expense of putting your own children on the line it's a whole other issue. Celebrity turkey Richard Heene probably should've pulled the plug when his son, Falcon, became ill (at ease) mid media circus interviews on both the "Today" show and "Good Morning America.
3. Joe Jackson
Joe Jackson, while being interviewed by CNN this summer on the subject of his son
Michael Jackson
's death at the 2009 BET Awards Show, to the horror of a televised nation thought it the perfect occasion to drop the news of a new recording label and music projects, making him one heck of a celebrity turkey.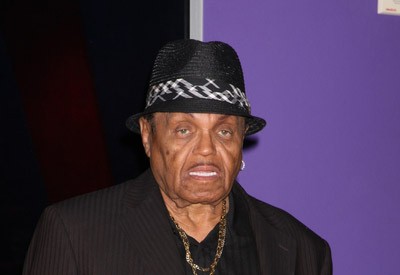 Image © PR Photos
4. Dr. Conrad Murray
Celebrity turkey Dr. Conrad Murray felt it necessary to hold a very public Youtube video statement addressing his dis - association regarding Michael Jackson's death, since he was the last medical practitioner reported to be with the singer at the time of his death. When was the last time a physician held a video statement?
5. Former Miss USA Carrie Prejean
The life a beauty queen may be demanding, but former Miss USA 2009 contestant Carrie Prejean seems to get into deep oral hot water whenever she's discussing her personal christian marital values, or contrasting subjects regarding alleged erotic video activity and cosmetic enhancements. This celebrity turkey may want to hire a new publicist.
6. Michael Lohan
Why is celebrity turkey Michael Lohan at celebrity events and even a celebrity topic? Riding on your daughter
Lindsay
's coat-tails and putting her whole life on blast does not make one a celebrity!
When does a situation of domestic abuse become an all out media blitz event and publicity op? Celebrity turkey Rihanna has become an A-List celebrity dressing it up everyday for cameras, modeling brand new see-through outfits, styling outrageous hair-dos, and out-there magazine spreads. Does anyone even remember, or care, she's a music entertainer anymore?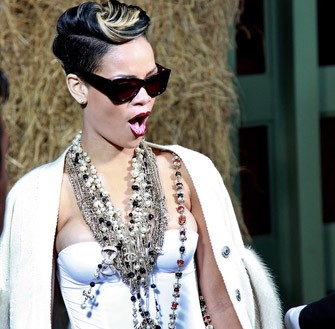 Image © PR Photos
Continuing your main hustle when your personal domestic drama, especially with the singer previously mentioned, is still fresh on everyone's mind just isn't working out well for celebrity turkey Chris Brown. The singer may want to tone it down and keep it low a bit longer.
We've seen this celebrity turkey through it all: drunken stage antics, marriage, divorce, and strange vacationing moments. So what now? Celebrity turkey Winehouse couldn't be happier showcasing her new and popping bodily accoutrements for all to see.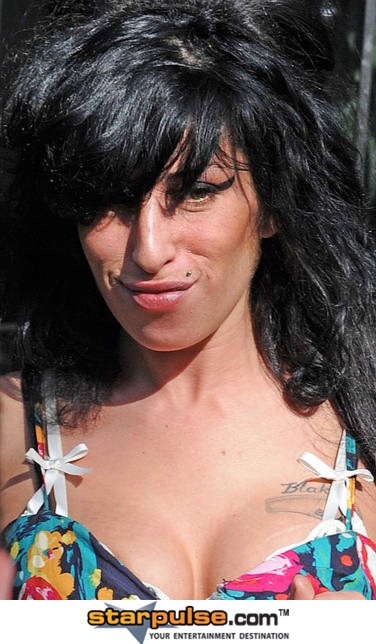 Image © PR Photos
10. Bernie Madoff
Sure, everyone wants to live large like a celebrity. But there's a problem when you actually use a celebrity's own money to live like a celebrity yourself, which has put celebrity turkey Bernie Madoff behind bars for 150 years.
Sorry Kanye, but if anyone ever interrupts a peer's award speech monologue ever, that makes you a celebrity turkey.
Now we all know, in the case of celebrity turkey Lady Gaga, the price of "The Fame" has given birth to "The Fame Monster."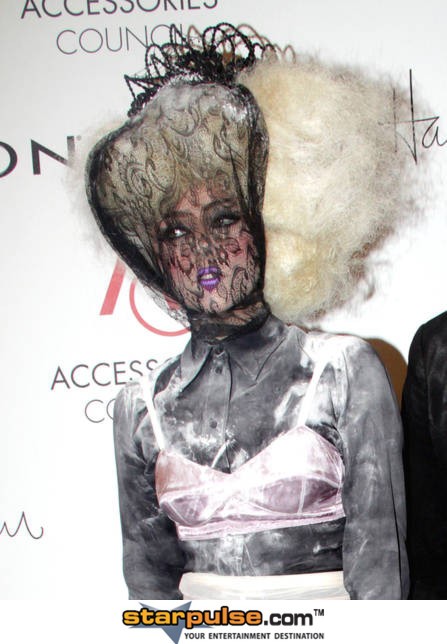 Image © PR Photos
13. Nadya "Octomom" Suleman
Reproductive assistance is usually sought when there is a problem with infertility. However, celebrity turkey Nadya "Octomom" Suleman questionably used the method to give birth to eight children, while adding to her brood of six, for fame.
Story by
Claudine Paul
Starpulse contributing writer