'Glee' Stars Get Comic Book Treatment

The stars of "Glee" are set to become comic book characters in a new book based on the real lives of the TV musical cast.

Executives at Bluewater Productions are set to release "Fame: The Cast of Glee" in November - a 32-page comic book that will document the paths to fame of leading stars Lea Michele, Jane Lynch and Matthew Morrison.

Their fellow cast members, Cory Monteith and Chris Colfer, and series creator Ryan Murphy, will also be getting animated.

Confirming the venture, comic co-writer Cameron Cooke tells the Washington Post: "Working on Glee was a treat. Being a fan of Ryan Murphy's previous work made it very easy to jump headfirst into Glee. It made it easy to see why people are so passionate about their love for this show. It's a phenomenon."

Bluewater has previously released comics about pop culture icons Lady Gaga and "Twilight" star Robert Pattinson.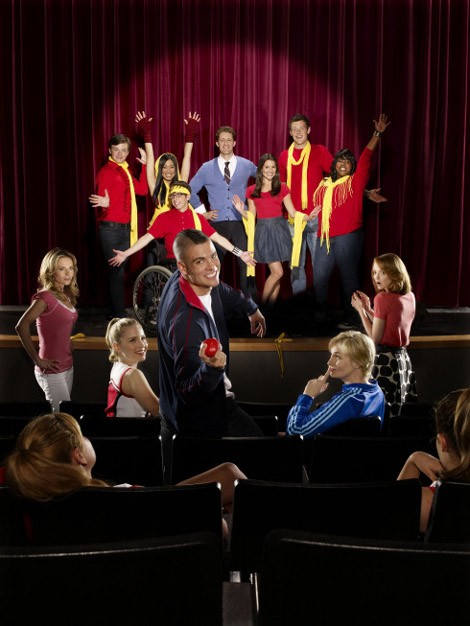 Click for more great Lea Michele pictures: