'Glee' Star Naya Rivera Gets Naked For Allure Magazine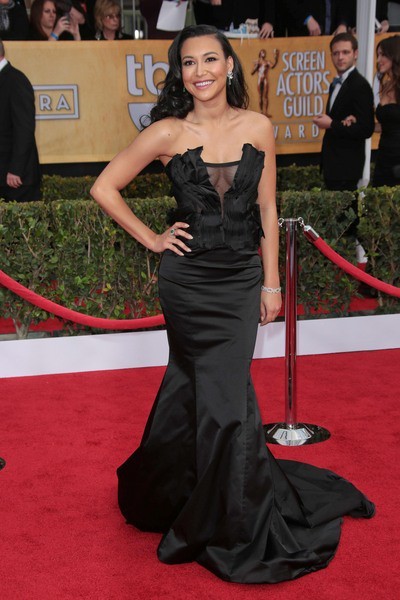 Naya Rivera say she wasn't nervous about stripping down for the May issue of Allure magazine, the publication's annual "Naked Truth" special.

"I'm excited to see it—and it's going to be available to the world," she tells the magazine.

The former Hooters waitress also brags about how she gets more attention from women than her boyfriend, thanks to playing lesbian character Santana on Glee.

"It's kind of cool—and it makes me feel like a badass," she says of being a lesbian sex symbol. "I get more girls than my boyfriend. They always tweet me about my booty."

She also has nightmares about working at the Florida-based wing joint.

"I have nightmares about that job, period," she says. "When I was working there, I was really skinny—a lot skinnier than I am now. But I was always self-conscious."

Naya is joined by fellow TV actresses Jennifer Morrison (Once Upon A Time), Clare Bowen (Nashville) and Christa Miller (Cougar Town) in the new spread.

Last year Maria Menounos, Leslie Bibb (who might have the nicest derriere in the business) and Taraji P. Henson all stripped down for the issue (pics here).