'Glee' Star Becca Tobin's Boyfriend Found Dead In Hotel Room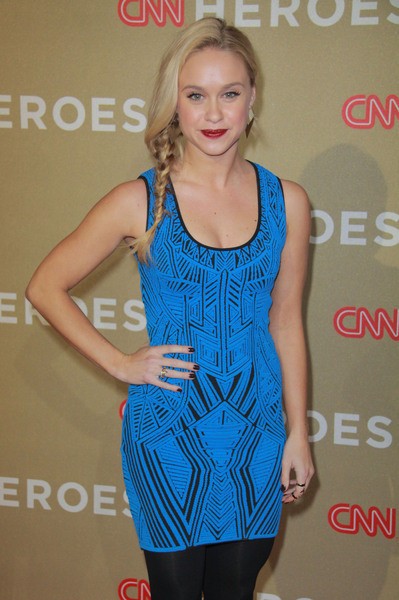 The boyfriend of actress Becca Tobin, who stars on hit FOX show Glee, was found dead in his Philadelphia, Penns. hotel room on Thursday.

Nightclub owner Matt Bendik was on a business trip to the city and was found face down by one of the hotel's housekeepers in his room on Thursday afternoon.

Tobin reportedly accompanied Bendik on the trip, and the two were out with friends Wednesday night, according to TMZ.com.

Police called Bendik's death "sudden" and don't believe it was a suicide or that foul play was involved. There's also no word on where Tobin was, but she reportedly didn't leave the club with her boyfriend. The last person to have seen him alive, according to police, is the manager of the nightclub where he was seen leaving shortly before midnight Wednesday evening.

"Matt was in Philly for business," a source told E! News. "No one knows what happened as of right now. It is extremely sad and tragic. He was such an amazing guy. He was so in love with Becca—they did everything together. They were so in love."

Bendik ran and co-owned several popular nightclubs, many of which are located in Los Angeles. His death comes almost a year to the day that "Glee" star Cory Monteith died in a Vancouver, Canada, hotel room of a drug overdose.
As of press time, there are no further details into the cause of Bendik's death.