'Glee' Returns With New Characters Taking the Spotlight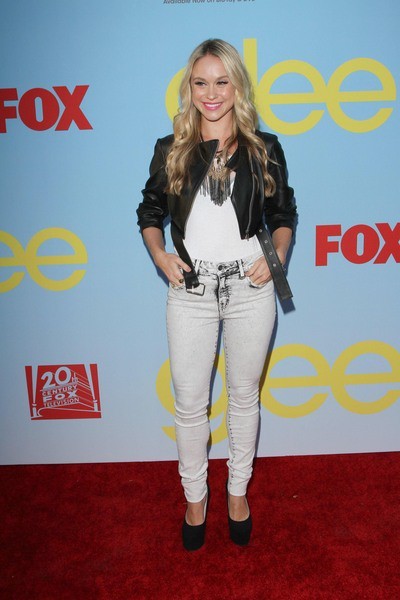 It's almost time for Glee to return to FOX after taking a month long hiatus due to the presidential debate and World Series coverage. Gleeks are rejoicing now that the musical high school drama fans have come accustomed to gossiping about every week will return, coming off a heart-wrenching episode about Rachel and Finn's break up.
However, break ups come and go and it seems that "Glee" will now be looking more towards the future. New addition Becca Tobin, who plays the beautiful and catty cheerio - ironically named Kitty - will be built up as the tension of the love triangle between her, bad boy Jake Puckerman and Marley continues to escalate. Fans comment on the excitement of the development of Tobin's character, many speaking about the need to include this kind of attitude more in the show now that the previous sassy cheerio, Santana, who has been more absent since her graduation in the last season.
One fan comments, "I can't wait to see Kitty more, her character is wonderfully devious and I know she will continue to stir up more problems - which is why I love this show!" Another fan says, "You always need a confident, strong female lead in the show and Kitty has that potential, from what I've seen of her so far, I can relate to her the best." One male enthusiast we asked proclaimed, "She's the hottest one on the show, so I have no complaints."
I guess everyone has their reasons for loving Tobin's conniving character but all the same we can't wait to see what becomes of our favorite characters this coming Thursday!