'Glee' Creator Ryan Murphy Credits Lea Michele For Saving The Series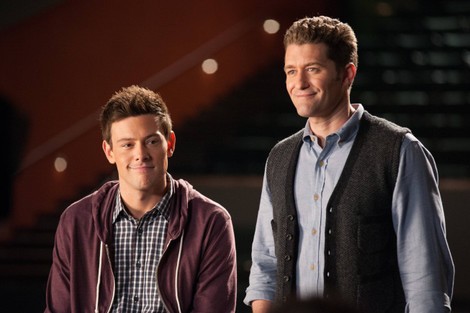 Following the death of Cory Monteith earlier this month, "Glee" creator Ryan Murphy considered canceling the new season of the series to let the cast and crew mourn the death of the actor. However, Monteith's girlfriend and co-star Lea Michele insisted that the show must go on.
Murphy explained: "(She's) the strongest 26 year old I know... (She) felt that the best thing for the cast and crew was to be together... She's trying to look out for 500 other people who have mortgages to pay and families to feed."
He told the Hollywood Reporter: "Ultimately, we decided the best thing for everyone is to get back to work and be around people who knew him and loved him so that everyone can grieve together."
The series will return a week later than originally scheduled on Sept. 26. Three episodes, including a tribute to Monteith and his character Finn Hudson, will air before "Glee" is shut down for an extended hiatus. During that time, the writer/director will decide how Monteith's absence will be addressed. Michele will reportedly be instrumental in deciding how his character will be written off the series.
The actor died from a mix of alcohol and heroin. He was found dead in his hotel room in Vancouver, Canada, on July 13.