'Glee' Cast Kicks Off Emmys With Rocking Opening Number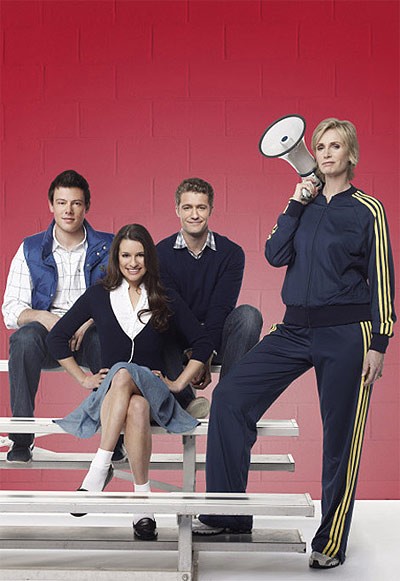 The cast of hit show "Glee" kicked off the 2010 Primetime Emmy Awards with a rocking opening number on Sunday night - teaming up with TV stars Tina Fey, Betty White and host Jimmy Fallon for a star-studded song and dance routine.

The "Glee" cast started the night poised to be the toast of the 62nd Annual Primetime Emmy Awards, after landing a massive 19 nominations, including bids for Best Comedy Series and nominations for cast members Matthew Morrison, Lea Michele, Jane Lynch and Chris Colfer.

And the show's leading stars joined Fallon to kick off the evening with a musical sketch, based on the idea of raising money for the cast to afford tickets to the show.

Along the way, Betty White surfaced as a dance instructor, while "30 Rock's" Fey joined the performance as the group took to the stage for a rendition of Bruce Springsteen "Born To Run," which featured Fallon on guitar and "American Idol" judge Randy Jackson on bass.

"Mad Men" star Jon Hamm and Betty White handed out the night's first award, Outstanding Supporting Actor in a Comedy Series, to Eric Stonestreet for "Modern Family."

And the actor used his time on stage to pay tribute to his co-stars and encourage young hopefuls to follow their dreams.

Stonestreet said, "All I wanted to be was a clown in the circus when I was a kid growing up, from the age that I can remember. And to be in this industry and working with such incredible people. A lot of people say don't pursue this as a career because it's difficult, and it is. But I'm most proud of all the people I've met in this business, our crews, and the people I get to go to work with and act with every day. I get to work with Ed O'Neill everyday. I get to work with Ty Burrell and Jesse Tyler Ferguson and Julie Bowen, it's incredible."
Click for more great Lea Michele pictures: