GLAAD Blasts Azealia Banks Following Twitter Feud With Perez Hilton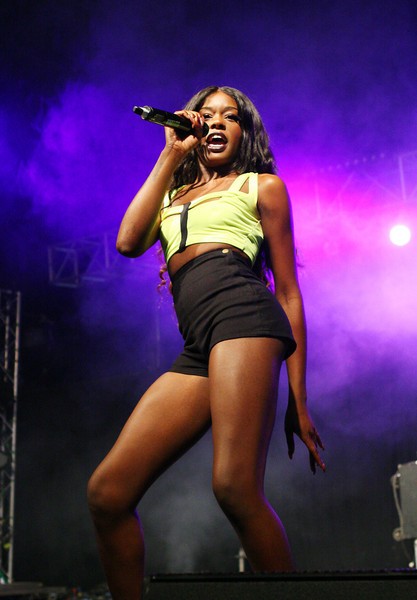 The Gay and Lesbian Alliance Against Defamation has slammed rapper Azealia Banks for the homophobic slurs she used in a Twitter spat with openly gay Perez Hilton.
After Hilton labeled her "pathetic", the rapper called the openly gay blogger a "f**got" before writing, "omg u should just kill yourself... Like for real... lol (laugh out loud) what a messy f**got you are."
 
She later defended her posts, adding, "A f**got is not a homosexual male. A f**got is any male who acts like a female. There's a BIG difference."
The group writes, "Regardless of her intent or her personal definition, what matters is the meaning given to that word by those who hear it, and the damage it causes when they do. Undoubtedly there are gay kids who follow her on Twitter who hear this word in an entirely different context." 

"This word is used almost universally by bullies, often as part of a larger verbal or physical assault. This word hurts those kids, no matter what Banks meant by it."