Giuliana Rancic To Get Double Mastectomy; Says 'It Was Not An Easy Decision'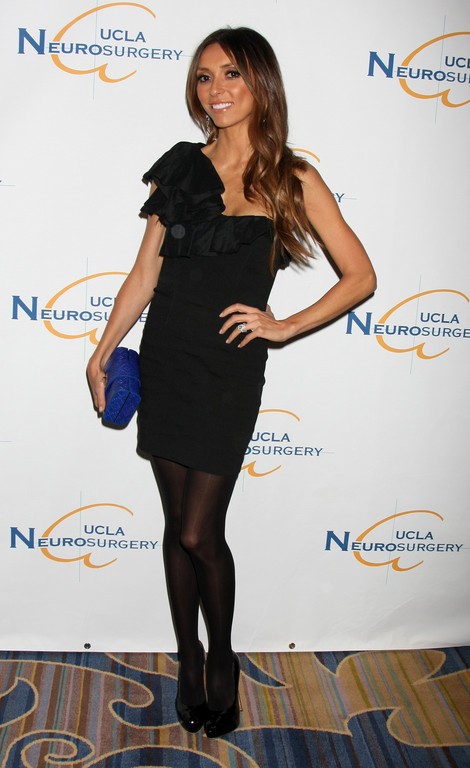 TV presenter Giuliana Rancic is preparing to undergo a double mastectomy in her breast cancer battle.
 
Surgeons performed a two-hour double lumpectomy and removed lymph nodes from the reality star in October, and she was back at work as an anchor on entertainment program E! News within days.
 
Rancic has now revealed she will have both breasts removed next week, followed by an immediate reconstruction procedure.
 
She tells E! News, "First, I would like to take the stigma away. 'Mastectomy' the word seemed so scary to me at first. After doing research and seeing the advancements, the surgery has come a long way from 20 years ago. The results can be incredible.
 
"Not only can it save your life, but you can come out feeling healthier and with a positive self-image. Second, I want to encourage everyone to be proactive with their health and get checked out.
 
"When I went public with my breast cancer diagnosis six weeks ago, the overwhelming outpouring of love, prayers and support really helped me heal faster. I want to make sure to thank everyone and give them an update for being so kind and loving and supportive.
 
"It was not an easy decision but it was the best decision for me. I hope for a full recovery by New Year's Eve. We're planning to be in Times Square!"
 
However, despite her positivity about the procedure, Rancic admits she is worried, adding: "Am I scared? Yes. Scared of the unknown. Scared of the pain. But I'm not scared of what I'll be like. I'll have scars, but I like scars. Scars are beautiful because they tell a story. I'll be able to say that I survived something major and it's made me stronger. I will be a better woman for it."