Gisele Bundchen Wants To Force Moms To Breastfeed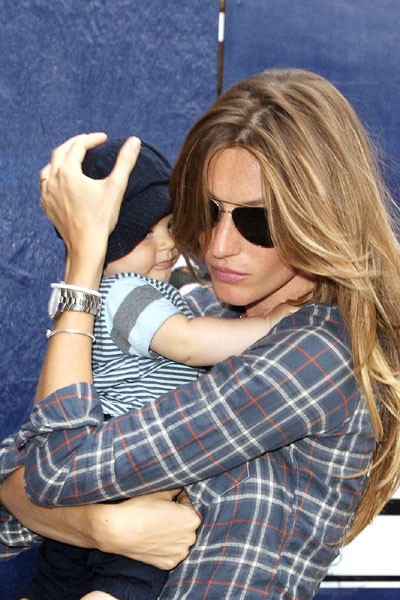 Supermodel Gisele Bundchen has called for a "worldwide law" to ensure new mothers breastfeed their babies for six months after giving birth.
 
The Brazilian stunner became a first-time mom to baby Benjamin in December and has credited feeding him naturally with helping her regain her slim figure.
 
She's baffled as to why some mothers choose not to breastfeed, and she wants lawmakers to introduce a bill enforcing the practice to ensure newborns get the nutrients they need.
 
Bundchen tells Harper's Bazaar magazine, "I think breastfeeding really helped (me keep my figure). Some people here (in the U.S.) think they don't have to breastfeed, and I think, 'Are you going to give chemical food to your child when they are so little?' I think there should be a worldwide law, in my opinion, that mothers should breastfeed their babies for six months."
Click for more great Gisele Bundchen pictures: