Gisele Bundchen Tweets Photo Of Stunning Alexander McQueen Gala Gown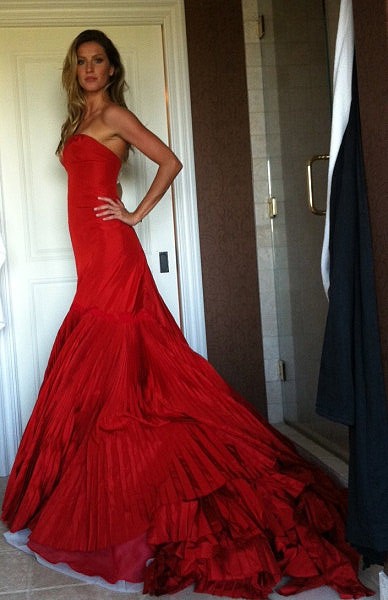 Supermodel Gisele Bundchen gave fans a sneak peek of the stunning Alexander McQueen red gown she was wearing to New York's Costume Institute Gala on Monday night - by tweeting a picture of the outfit as she was getting ready to step out in style.

Accompanying the photo, Bundchen wrote, "They are honoring Alexander McQueen tonight and I'm wearing a beautiful dress he designed."

The late designer is all the rage after his creative director Sarah Burton designed Catherine, Duchess of Cambridge's wedding and reception gowns for Friday's nuptials of the year.

Burton will be among the guests at the Met Gala.
Click for more great Gisele Bundchen pictures: