Gisele Bundchen & Tom Brady Dress Up As Dorothy & The Cowardly Lion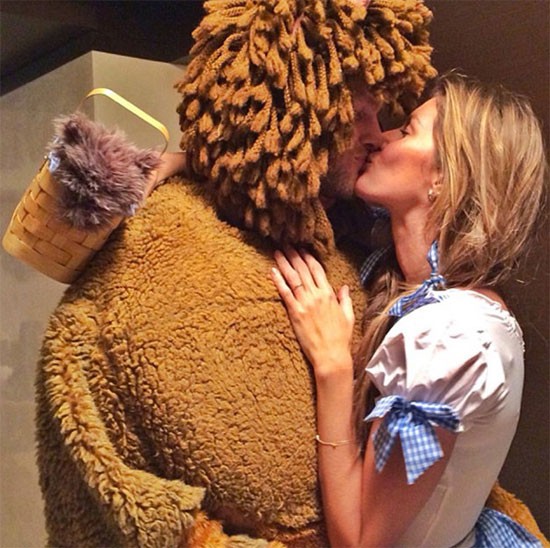 Gisele Bundchen and Tom Brady know how to have a little fun - and for them that means dressing up as a couple of characters from "The Wizard Of Oz."
The supermodel donned a cute Dorothy costume, while the New England Patriots quarterback donned a cowardly lion getup just in time for Halloween. Bundchen shared the pic with fans on Instagram.
The couple recently purchased a $14 million apartment in New York City. They bought a three-bedroom condominium on the 47th floor of luxury residential tower One Madison Park.
The pair also has a 14,000-square-foot mansion in Los Angeles and are currently building a similar-size property near Boston.
The purchase is not going to stretch their pockets too much. The Brazilian model alone has a net worth of $42 million.