Gisele Bundchen Shows Off Her Beautiful Post-Baby Body In Brazil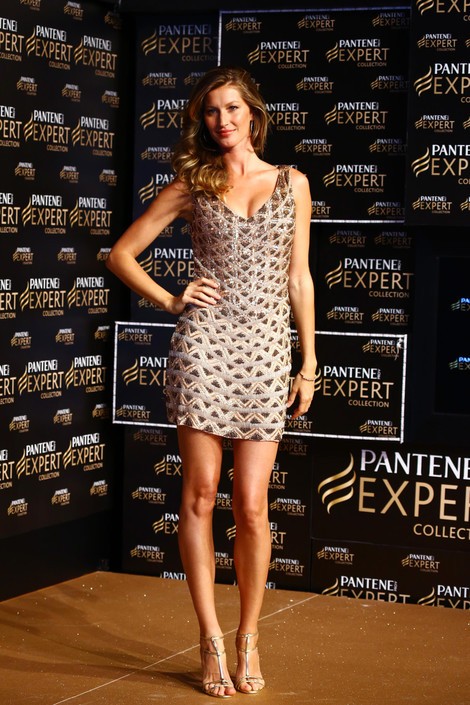 Gisele Bundchen looked long and lean at a Pantene Shampoo P&G event to announce new hair products at Grand Hyatt hotel in Sao Paulo, Brazil, on Wednesday.
The supermodel showed off her stunning post-baby figure in a gold metallic mini dress with matching strappy heels.
Gisele and her husband Tom Brady welcomed baby daughter Vivian in December, and it's no surprise that the Brazilian stunner is back in shape just four months after giving birth. The couple also have a three-year-old son.
Earlier this year the duo upgraded their $20 million mansion in Brentwood, Calif., for their children, adding a private play area with swings and a slide to the property. The 22,000 square foot compound includes a lagoon-shaped swimming pool and spa, a mini waterfall, and a bridge over a small moat.
According to Forbes magazine, Gisele and Tom are the second wealthiest couple in the world (behind Beyonce and Jay-Z). They had a net worth of $72 million from August 2011 to August 2012.
See more photos of Gisele in Sao Paulo...