Gisele Bundchen Shares Sexy Photo For Lingerie Line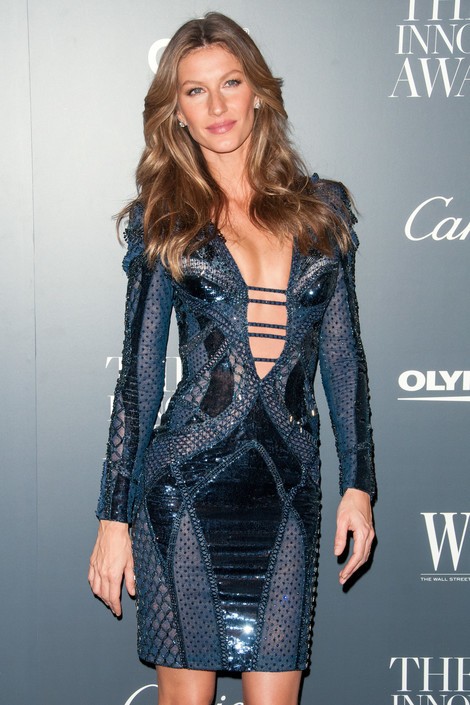 Gisele Bundchen promoted her new lingerie line the best way she knows how - by posing in it.
The beautiful Brazilian mother-of-two shared a sneak peek of her photo shoot promoting the lingerie line Gisele Bundchen Intimates.
Bundchen is baring a lot of skin in the photo, showing off her slim stomach thanks to a sheer top with sleeves.
She captioned the photo, "Backstage of a special project with my lingerie Gisele Bündchen Intimates shot by @_kevinobrien vwww.giseleintimates.com," before writing the same in Portuguese.
Now you know why Jennifer Aniston wants to trade bodies with Gisele!