Gisele Bundchen Reportedly Pregnant With Her Second Child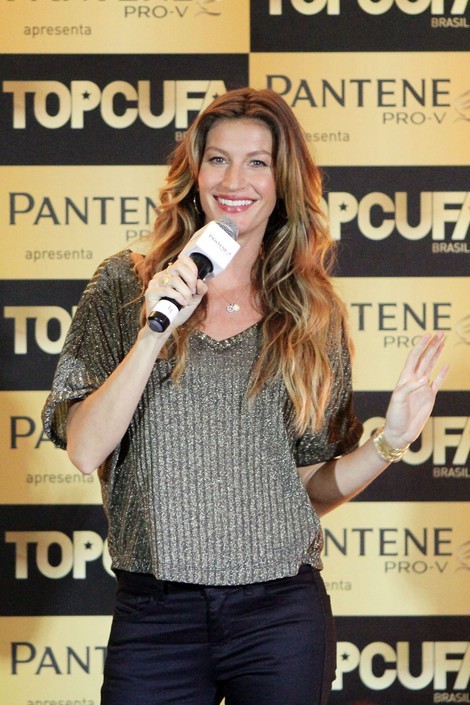 Does Gisele Bundchen have a bun in the oven? A source tells Us Weekly that the supermodel and Tom Brady are expecting their second childd.
The 31-year-old is reportedly three months pregnant and is "really happy," according to the source.
Recent photos of the supermodel don't show a baby bump yet. She got down and dirty at the Green National Festival in Rio De Janeiro this week, helping plant some trees. She also looked slim during the launch of "Top Cufa," a contest designed for girls living in the slums of Brazil (see photo above).
In 2010, the model sparked a controversy after she told Harper's Bazaar magazine there should be "a worldwide law" that forces women to feed their children naturally for six months after giving birth.
Gisele and Tom have a 2-year-old son named Benjamin.  The New England Patriots quarterback also has a 4-year-old son, Jack, with his ex-girlfriend actress Brigid Moynahan.
Gisele was recently named the greatest modeling fashion icon of all time by TIME magazine.