Gisele Bundchen Poses Naked In French Vogue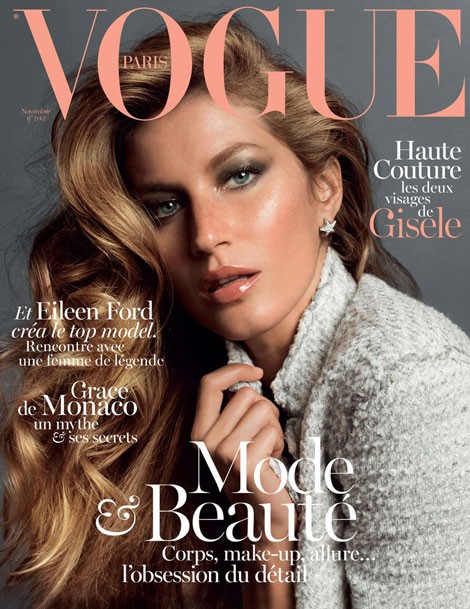 Gisele Bundchen poses totally naked in the latest issue of Vogue Paris. The supermodel and mother of two strips off and shows a whole lot of skin in the new magazine spread.

The 33-year-old model links arms with a mirror image of herself in one image - she's dressed on one side and nude on the other.

In another shot, Bundchen wears only socks and sneakers as she bends in a gravity defying position. Naturally, she looks fierce!

She's also featured in several gowns by Chanel, Dior, Valentino and Dolce and Gabbana.