Gisele Bundchen Named The Greatest Modeling Fashion Icon Of All Time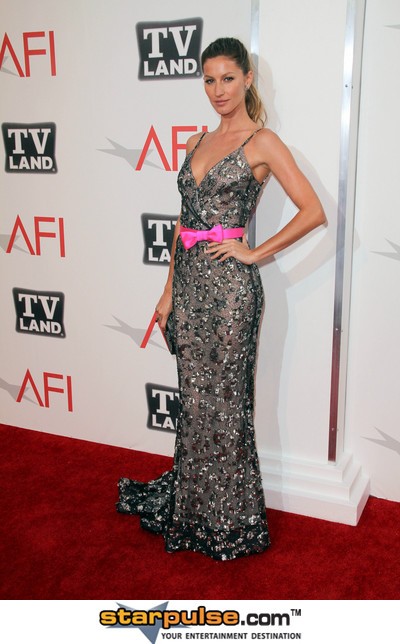 TIME magazine recently picked the 100 most influential people in the world of fashion since 1923, the year the magazine launched. Gisele Bundchen topped the list of models, and we must agree with thier choice.
If wealth alone was the deciding factor for the list, Gisele blows everyone else away. She has been the highest-paid supermodel since 2004. In fact, she could be a billionaire by the time she turns 32 this summer, according to Forbes. She made an estimated $45 million in 2010 alone.
If notoriety was the deciding factor, Gisele rises to the top. She earned a lot of fans as a Victoria's Secret angel. She also dated actor Leonardo DiCaprio. In 2009 she married New England Patriots quarterback Tom Brady.
But really what it comes down to is - her looks! She's gorgeous!
Noticeably absent from TIME's list are Harvard grad and "America's Next Top Model" creator Tyra Banks, Christy Turlington, and Janice Dickinson, who has claimed to be the "world's first supermodel."
The nine others on the All-TIME 100 greatest fashion icons models list (excluding 60's icon Jean Shrimpton who came in at #9):