Gisele Bundchen Goes Nude For Vogue Paris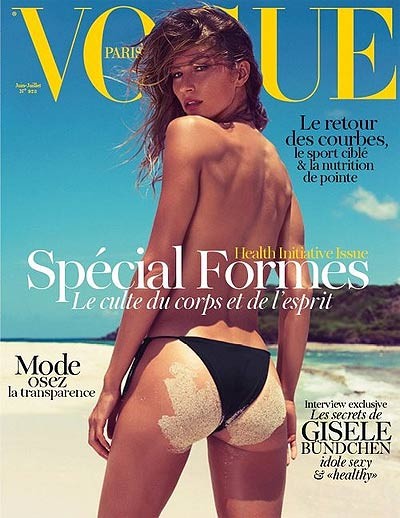 World's highest paid supermodel Gisele Bundchen recently stripped off for a sexy beach photoshoot in the June/July issue of Vogue Paris.

The Brazilian beauty, who earned a reported $45 million in the last year to top the annual Forbes magazine list, is reportedly expecting with her second child with her NFL superstar husband Tom Brady, who plays for the Super Bowl XLVI runner-up New England Patriots.

Last month a source told UsWeekly.com that she's already three months along in her pregnancy.

We're not seeing it in these photos; and three weeks ago Sports Illustrated's Jimmy Traina interviewed Brady and asked him about rumors that the couple are expecting another.

Brady skirted around the issue, simply by saying, "I like working on it."

Gisele and Tom have on son together, two-year-old Benjamin, and Tom has another son, four-year-old Jack, with actress Bridget Moynahan. Neither has commented on the recent pregnancy rumors.


More pics from Gisele's Vogue Paris issue start right here...