'Girls' Season 3: Five Spoilers You Need To Know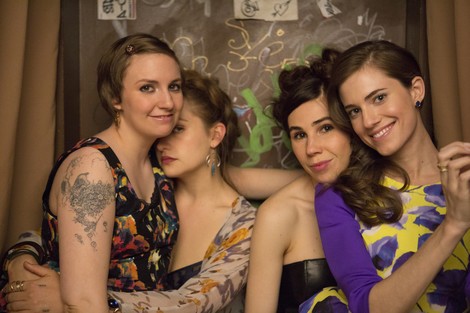 Everyone's favorite girls are back this month in an expanded season of 12 episodes. The third season of HBO's "Girls" premieres on Jan. 12.
So what can we expect from the new season?
1. Hannah and Adam are back together, and they actually appear to be really happy. The show's protagonist also appears to have her sh*t together when it comes to her writing career.
"We're finding her in the best place that we've seen her yet," said series creator and star Lena Dunham. "At this moment she's really happy."
Finally! But as we all know, and Dunham confirms, that's not going to last for very long.
Hannah's "snippy" grandmother will also appear this season. Played by June Squibb, she'll spend some time in the hospital. And one of Adam's relatives makes an appearance as well, and she's anything but normal.
Check out more spoilers from the upcoming season...