'Girls Gone Wild' Founder Joe Francis And Girlfriend Abbey Wilson Expecting Twin Daughters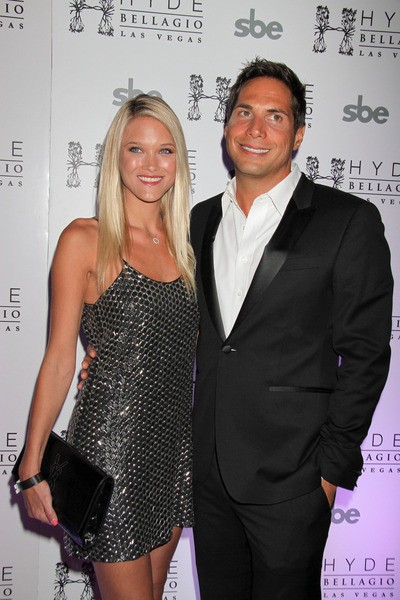 Some folks might call it ironic, and others will call it karma when they hear that "Girls Gone Wild" creator Joe Francis and his long-time girlfriend Abbey Wilson are expecting twin daughters.

The 40-year-old, who became famous for coaxing dozens, if not hundreds, of young college coeds into flashing their breasts and making out with each other while he followed them around with a video camera at spring break and marketed the videos to basement-dwellers and closet perverts via late-night infomercials, says he actually wanted girls.

"We chose to have girls," he told Us Weekly. "I believe people will finally understand my love, respect and admiration for women. I love girls."

Wilson, who won the "Girls Gone Wild" sponsored "Search for the Hottest Girl in America" in 2012, says Francis was thrilled by the news when she called him with the test results.

"I found out shortly after a blood test confirmed the results and called Joe immediately, we were both screaming and so loud with excitement from each end of the phone!" she tells the magazine.

"We both wanted girls and we wanted them to be healthy and free of genetic diseases so we chose to do IVF," Wilson also revealed.

"I have always heard women say you just know when you are pregnant and I totally understand that now," the 26-year-old explained. "Your body, smell, sensitivity and cravings all change and mine did from day one."

The couple have been getting advice from some of their celebrity pals, including Kourtney Kardashian and her partner Scott Disick, along with "Extra" host Mario Lopez and his wife Courtney.

"Kourtney and Scott were the first in the Kardashian family we told and they have already given us so much amazing advice," Francis told the magazine; while Wilson revealed that the Lopez's have taken them baby shopping and that Mario has been "coaching" Joe on fatherhood.