Girls Aloud Back In The Studio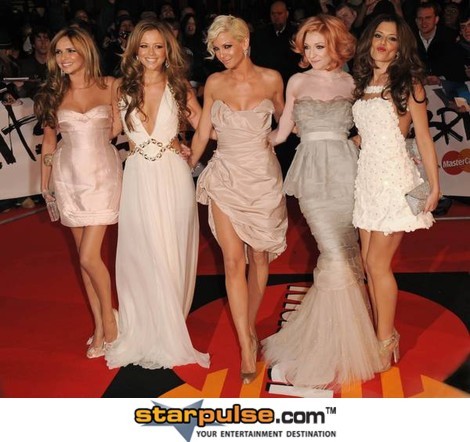 British pop stars Girls Aloud have ended their lengthy hiatus and are back in the studio to record their first album since 2008's "Out Of Control".

The "Sound of the Underground" hitmakers had previously hinted at plans to mark their 10th anniversary this year, and on Saturday night, their regular songwriting team Xenomania revealed it is back in the the studio with four of the five bandmembers.

In a Twitter.com post, Xenomania wrote, "Prepping to go in the studio with Nadine Coyle Now for new GA sessions...New GA sessions with Nicola Roberts Kimberley J Walsh Sarah Nic Harding in the studio over the last week."

There was no mention of fifth band member Cheryl Cole's involvement.

Xenomania, founded by Brian Higgins, wrote several of the band's biggest hits including "The Promise" and "Something Kinda Ooooh".