Girl Scouts Ban Honey Boo Boo From Selling Cookies Online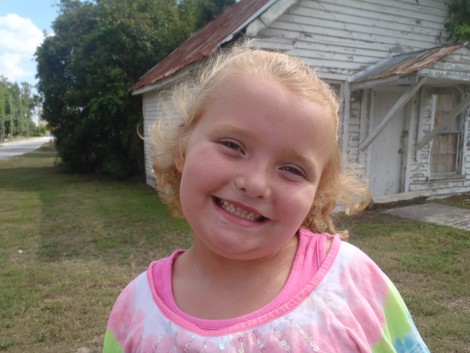 Want your fix of Tagalongs, Thin Mints and Samoas? Well, you won't be able to purchase them from Honey Boo Boo.  Alana Thompson, better known as Honey Boo Boo, tried to sell Girl Scout cookies on Facebook, but apparently that method is against the rules.

The 7-year-old reality star posted an advertisement inviting fans to send cookie orders to her email address for $3.50 plus shipping. Included in the order would be a signed photo of her family.

However, the Girl Scouts feel selling cookies online defeats the purpose (as opposed to going door-to-door and setting up tables outside local businesses), so Alana has pulled the advertisement from the website.

Mama June recently told E! News: "It has always been my family's goal to give back and help others. I have helped our family friends sell Girl Scout cookies for the past three years."
Well, it looks like their latest entrepreneurial scheme has been squashed.