Girl Lights Herself On Fire In Hilarious Video After Trying Out Miley Cyrus' 'Twerking' Moves (Watch It!)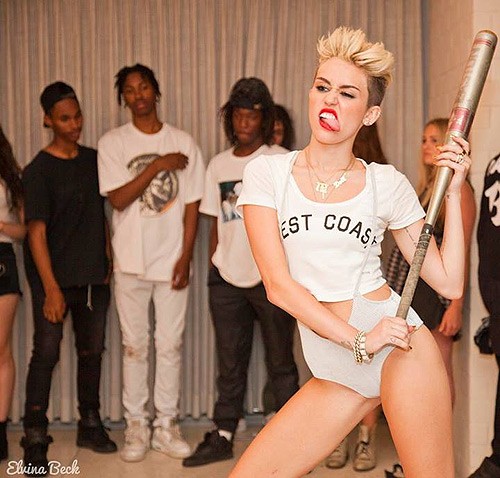 Miley Cyrus's "twerking" craze has caused one poor girl to set herself on fire.

YouTube user Caitlin Heller "tried making a sexy twerk video" for her boyfriend, but it didn't quite work out.

"Things got a little too hot," she says in the description for the video -- which has close to a million-and-a-half hits on the video-sharing site already.

Caitlin attempted to take the dance craze a step further -- mastering it upside-down. Unfortunately she tried the move in front of a door, and you never know who's going to show up.

Miley, a professional twerker, showed off her moves at the MTV Video Music Awards two weeks ago during a racy performance with crooner Robin Thicke (watch it here).

At least Caitlin kept her tongue in her mouth the whole time.