Girl Claiming To Be Andy Kaufman's Daughter Just A Hoaxer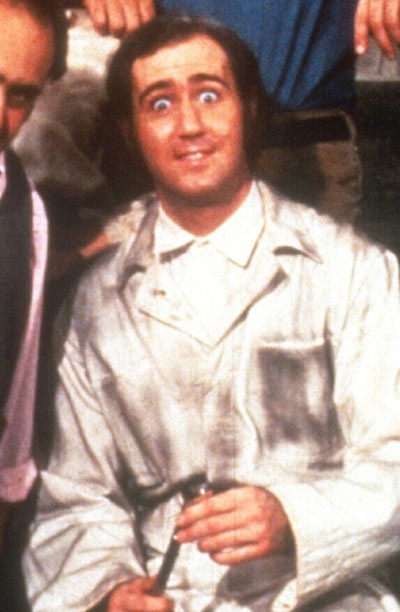 Could comedian Andy Kaufman still be alive? The late star's brother thinks so.

In fact, Kaufman's brother Michael claims that Andy still is with us and the he even has a daughter now.

Kaufman gave a speech during the Andy Kaufman Awards in New York City on Monday, causing speculation into whether or not Andy's death was just a big hoax he's played on everyone in order to escape the spotlight.

He said that he believes his brother faked his own death after he discovered a letter that Andy wrote while clearing out his belongings detailing how he could pull it off.

Michael claimed that in the letter he was instructed to a certain restaurant on December 24,1999. Once there, he was given a letter from an anonymous waiter.

Michael read the letter during the annual awards ceremony, saying that "everything was great in his life and he just wanted to get away from being Andy Kaufman."

The letter revealed that Andy had fallen in love with a woman he met and the couple had a daughter in 1989 -- five years after his supposed death. Andy also instructed Michael to keep the news secret while their father was still alive. He died over the summer.


Michael said that a woman called him after he got the letter saying that Andy was still alive. He asked the crowd at Monday night's awards if she happened to be in the audience, and the anonymous 24-year-old stood up and joined him on stage.

She was asked several questions from both Michael and a handful of others, one of whom asked what he's been doing.

The girl, whose name was never given, said he's been a "stay-at-home dad" and takes care of things around the house, like all the cooking and cleaning. She said her mother has a small business that her father works for from home also.

Michael thanked the girl and told her he didn't want her name so he could protect his brother's identity -- if he's even still alive. If he were still among the living, he would be 64.

The "Taxi" star died of lung cancer in 1984 at the age of 35, and people have questioned whether or not he faked his own death for decades.


---
UPDATE: Naturally, while Kaufman may actually have faked his own death, the girl claiming to be his daughter is just a hoaxer.
Actress Alexandra Tatarsky, 24, is actually the daughter of a Manhattan psychologist and was recruited by Michael Kaufman to be in on the stunt over the summer, according to The Smoking Gun.
Andy did write the letter about faking his own death, though.