Gina Gershon Looks Eerily Like Donatella Versace In New Lifetime Promo Pic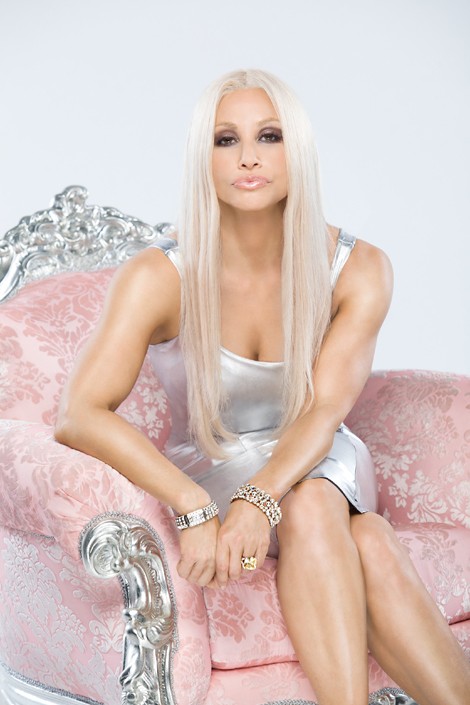 In a newly released promo image for the made-for-TV film "House of Versace," Gina Gershon looks exactly like fashion designer Donatella Versace. Okay, maybe she's a little bit prettier.
In the photo, Gershon (who believe it or not is 51!) wears a platinum blonde wig and pouts while sitting on a pale pink and silver embellished armchair.
According to the NY Post, Gershon's face was transformed with a little cotton (stuffed under her lips) as well as strategically applied make-up.
The film, which airs on Lifetime on Oct, 5, is based on Wall Street Journal reporter Deborah Ball's book "House of Versace: The Untold Story of Genius, Murder, and Survival."
The movie follows Donatella as she deals with the aftermath of her brother Gianni's 1997 murder as well as her subsequent drug addiction and near bankruptcy. With the help of her daughter Allegra (Samantha Hodhod), Aunt Lucia (Raquel Welch) and brother Santo (Colm Feore), Donatella makes a huge comeback and builds one of the world's most successful fashion houses.
The real Gina: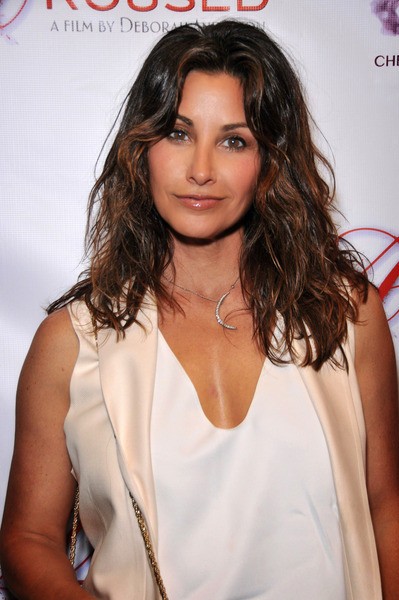 The real Donatella: