Gin Blossoms Bassist Okay After Collapsing On Stage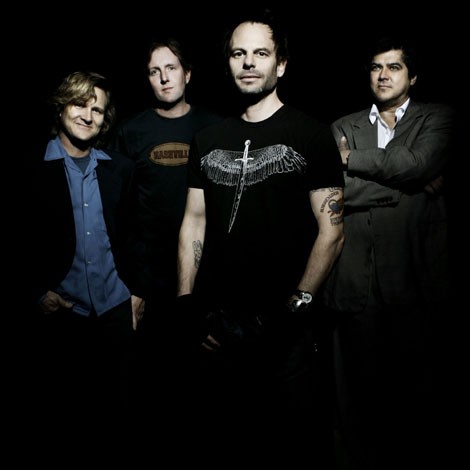 Over the weekend, rocker Bill Leen from the Gin Blossoms stunned fans when he collapsed mid-song during a concert.
The band was playing at The Paramount in Long Island when the bassist got sick and dropped to the ground in the middle of performing their hit song "Hey Jealousy."
TMZ.com posted a video of the incident, which shows Leen receiving help from a stagehand. A representative for the Gin Blossoms blames "exhaustion from the road" for the collapse. Leen, 50, refused medical attention after falling.
The following night Leen performed with the band at The Stone Pony in Asbury Park, New Jersey.
Leen and guitarist Doug Hopkins formed the band in 1987 in Tempe, Arizona, rounding out the initial lineup with vocalist Jesse Valenzuela, guitarist Richard Taylor, and drummer Chris McCann, who was later replaced. The band rocketed out of the college pop charts and into the mainstream with their 1993 hit single "Hey Jealousy."