Gillian Anderson Poses Topless With A Conger Eel Around Her Neck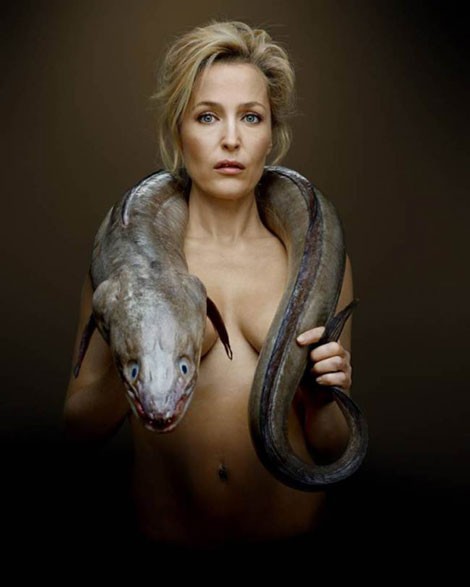 Gillian Anderson has posed in a bizarre photo to raise awareness for overfishing. The fomer "X-Files" actress is featured topless with only a giant conger eel wrapped around her shoulders and covering her breasts.
The photo is from the Fishlove campaign, which hopes to ban deep-sea fishing over claims the practice threatens fragile ecosystems. Fishlove hopes to collect 10,000 signatures on a petition to support its initiative.
Anderson isn't the first star who has bared her body with fish. British actor/musician Goldie and actress Olivia Williams have also gotten nude for the campaign.
Earlier this month, Anderson won the "Television Icon" award at the Harper's Bazaar Women Of The Year Awards in London.
She recently appeared in the series "The Fall" and "Hannibal." She stars in the upcoming program "Crisis."