Gillian Anderson & David Duchovny Reunite At Comic Con, Want Another 'X-Files' Movie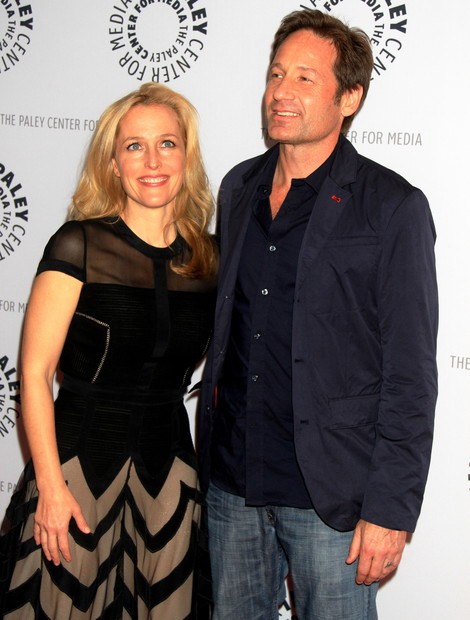 David Duchovny and his "X-Files" co-star Gillian Anderson reunited at New York Comic Con over the weekend and told fans they're open to making another film about the cult TV series.
"The X-Files" 20th anniversary panel, titled "The Truth Is Here," took place at The Paley Center for Media.
Duchovny, 53, played FBI Special Agent Fox Mulder, while Anderson, 45, played Special Agent Dana Scully on the series. The show ran for nine seasons from 1993 to 2002.

According to the Associated Press, Duchovny expressed his willingness to make a third "X-Files" movie. "Gillian and I want to do it, so it's really up to Twentieth Century Fox at this point," he said.
Anderson agreed. She commented: "If it takes fan encouragement to get Fox interested in that then I guess that's what it would be."
The duo last appeared in the 2008 film "X-Files: I Want To Believe."