Gilles Marini: 'I Am An American Citizen!'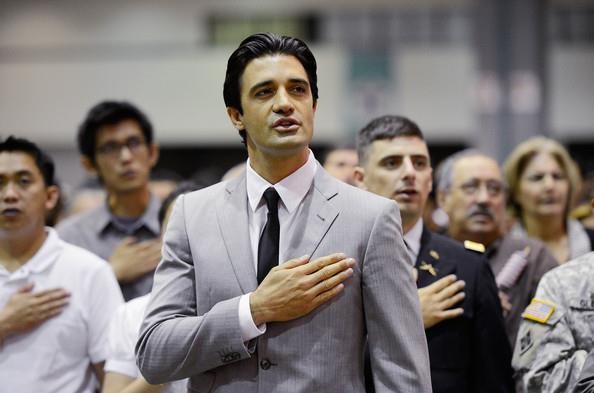 French actor Gilles Marini is officially a U.S. citizen after a special oath ceremony on Wednesday.

The Sex and the City: The Movie actor, who has lived in Los Angeles with his wife and two children for many years, recently applied for a U.S. passport and he passed a tough naturalization test last month.

He has now been officially sworn in as an American citizen, and told his Twitter.com followers he celebrated the momentous occasion by indulging in greasy fast food.

Marini writes, "My first true American meal as an American Citizen = IN-N-OUT. Surreal but now I am American citizen!"

He also tweeted a picture of himself taken during the ceremony, as well an official letter he received from President Barack Obama.