Giant Banana Scares Megan Fox (Video)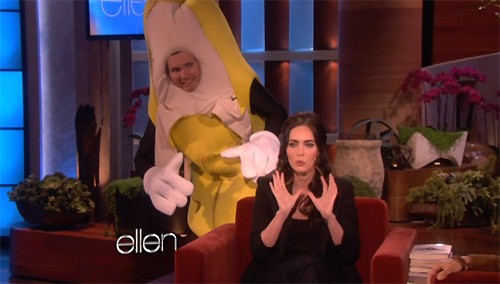 Megan Fox almost jumped out of her skin when she was pranked during a TV appearance on Wednesday.

The actress was getting interviewed on "The Ellen DeGeneres Show" when she was asked about her early, pre-fame jobs.

Fox revealed she once worked in a smoothie shop where she had to dress up as a banana. As the star recalled the humiliating fruity task, one of DeGeneres' staff members crept up behind her dressed as a giant banana.

Startled Fox yelped, "Jesus!" as the creepy banana surprised her.
The actress is promoting her upcoming film "Friends With Kids."