'G.I. Joe: Retaliation' Kicks Serious Butt At Weekend Box Office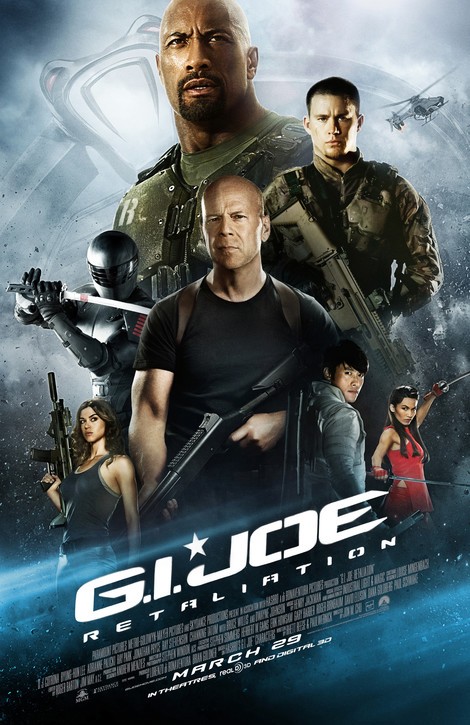 "G.I. Joe: Retaliation" earned a staggering $41.2 million over the weekend, beating last weekend's number one, "The Croods," which took in $26.5 million.
Bruce Willis, Channing Tatum and Dwayne "The Rock" Johnson star in the film, in which the Joes are framed for treason and disbanded by the president. However, the evil Zartan sees an opportunity for world domination, making the Joes get back together and fight for freedom.
Third at the weekend box office was Tyler Perry's "Temptation" ($22.3 million), followed by Gerard Butler's "Olympus Has Fallen" ($14 million) and "Oz the Great and Powerful" ($11.6 million).
New film "The Host," by "Twilight" writer Stephenie Meyer, opened in sixth place with just $11 million.