'Ghosbusters 3' Cast May Be Female-Driven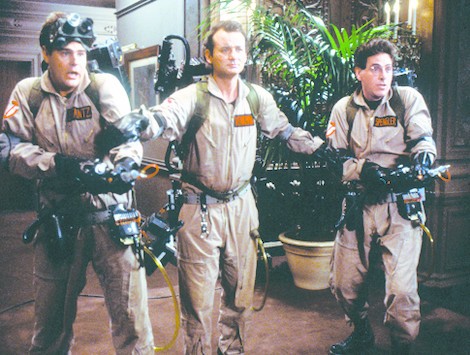 The upcoming "Ghostbusters" film could possibly feature a female-driven cast, and filmmaker Paul Feig is in talks to write, produce and direct the third film in the franchise, according to TheWrap.com.
Ivan Reitman, who directed the 1984 film and its 1989 sequel, stepped away from the project in March. He had co-written the script for the upcoming film and was forced to rework it after original actor Harold Ramis died in February.
Reitman will continue his role as a producer, and Sony Pictures is hoping Feig will team up with Ethan Cohen to rewrite a female-centric script.
Ramis was slated to have a small role in the upcoming film, and Dan Aykroyd has also been linked to the project, but it's unknown whether he will make an appearance on the big screen.
Original stars Bill Murray and Ernie Hudson have not committed to the third installment.
Aykroyd told Esquire magazine in 2012, "Had Billy chosen to do the Eisenberg/Stupnitsky (screenwriters) script of two years ago, it would be out this summer, and it would be a massive hit. If Billy had said yes, it would have satisfied his performance and what he wanted in the movie, it would have satisfied his performing skill and how he wanted to be depicted in the movie, it would have satisfied the studio, the writers who wrote it, everybody.
 
"Then when he said, 'Absolutely not, I'm not in this,' we had to go and really rethink things. He abrogated his say in the project, abrogated his rights to have any say in it by refusing the third offer from the picture company, which his lawyer put before him, and Billy said, 'No, I can't respond.' Now we have to move on."