Getting Married At A Young Age: Did 'One Tree Hill' Send the Right Message?

I sat in awe as Lucas (
Chad Michael Murray
) got down on one knee and attempted to propose to Peyton (
Hilarie Burton
) during last night's
One Tree Hill
episode. "I couldn't imagine getting married at such a young age," I tell my friend, Kristin, who is sitting next to me. "My parents got married at 19," she replied.
This brings up one of the most controversial topics I seem to have every so often with several of my friends. How do you know if you are ready for marriage? Peyton proceeded to close the ring box, choosing not to look at the diamond ring. She stood up and gave a long speech about how each of them has different goals in far away places.
I couldn't agree more with Peyton's engagement analysis. Of course, this is solely my opinion, but getting engaged at a young age these days is social suicide. There are so many opportunities awaiting everyone before they even walk down the aisle. Why not embark on these adventures when you can? Marriage will always be an option, but other things in life may not be as timely. When you dedicate yourself to someone, they are part of your decisions, your choices and your life.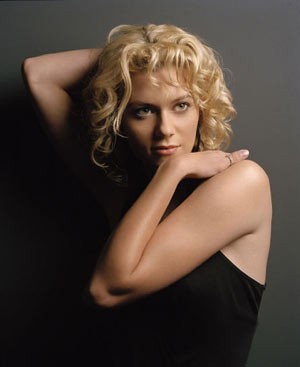 Don't get me wrong, I am not denying Lucas' love for Peyton or the love my friend Kristin's parents had for each other. I have plenty of friends who married at very young ages. When you love someone, you know it. Everyone has to take their own path and for me, marriage is in the cards but at a later point in my life.
I can't help but smile as Peyton stands her ground (give another point to her!) For some reason, the writers chose to turn the tables around. Lucas now seemed like a lost puppy dog while Peyton seemed determined and goal-oriented. What happened to strong-willed Lucas who saw the light even in the darkest of moments? What happened to his goals? Would his love for Peyton really make up for not achieving his dream?
I'm torn whether or not the writers of "One Tree Hill" sold us the right message. Does love conquer all? If you have love in your life, is that all you really need to be happy? Coach Whitey Durham (
Barry Corbin
) told Lucas that in his 37 years of coaching basketball, the most important thing to remember would be to realize there are more important things in life than basketball.
I think there are more important things in life than work, hobbies and interests. The ties that bind family and friends are some of the strongest bonds holding people together (something not commonly found in Hollywood relationships today). If we hold true to what connects us together, I agree that happiness will prevail. People need a reason to get up everyday and live.
Whether you're writing a book, launching your own fashion line or creating your own record label, I truly believe these can motivate people to strive for more. At the same time, having a family and close friends is something you just can't take for granted.
Lucas is obviously still in love with Peyton. Next week, we'll find out the truth to one of life's biggest mantras: Does absence really make the heart grow fonder...or does it pull people apart?
Story by
Kathryn Sparks
Starpulse contributing writer