Get Your 'Dose' Of Dean Roland From Collective Soul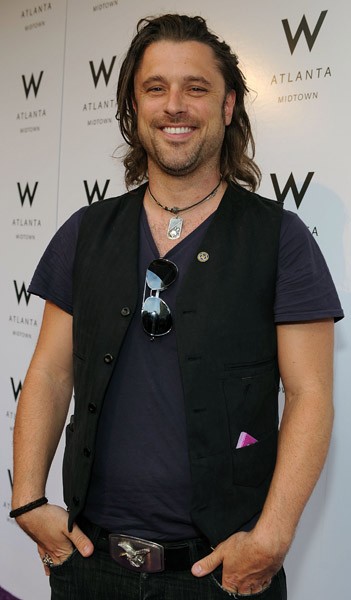 While we all loved Collective Soul and their hit song "Shine" from the early 90's, we and are happy to announce that the band will be back on tour this summer with the 2012 Dosage Tour. Band member, Dean Roland spoke with us about the tour, the VIP experience they are offering fans and his newest project.
Starpulse: Tell me about the 2012 Dosage Tour.
Dean: We decided a few months ago that since we haven't toured in I think 3 year (we have done shows here and there) that we wanted to do a tour. 'Dosage' was one of our favorite records and there were several songs on that record that we have never played live- so we thought, we are just going to see what happens and just went from there.
Starpulse: Tell me about the VIP experience you are offering to the fans.
Dean: At any of our shows, fans can purchase a General Admission Ticket or Reserved Seat Ticket (depending on the venue), Early Entry to Venue, Pre-Show VIP Only Area with Host, Meet and Greet with Collective Soul, Exclusive Photo with Collective Soul, Exclusive VIP Only Lithograph, Limited Edition VIP Laminate, and there are other goodies that come along with it.
Starpulse: Having been around for over 20 years, does it ever surprise you to hear your cult classic hit, "Shine" on the radio- did you know it was going to be a hit?
Dean: No, it's surprising. "Shine" is like a five minute song that was done before we ever made a real studio record – so it was sort of like, none of it was logical but it just sort of worked. It connected and it was one of those things that you try not to question too much and just be appreciative.
Starpulse: Are you performing at or attending any music festivals this summer?
Dean: We aren't performing at any right now- we are just focused on the tour in May and June and then we will see what the next steps are after that. We will probably go into the studio, I imagine, and start recording a new record. If I can attend any music festivals, I would- I know Coachella just happened and if they are in a place like Southern California or somewhere like that and I can go, I love to attend stuff like that.
Starpulse: Who are some of your favorite bands?
Dean: I'm a big Bob Segar fan, I love him. I'm a fan of music in general, I love going to live shows, I love that experience. I just got a chance to see Radiohead down in Atlanta- it was a great show!
Starpulse: What is biggest difference you have seen in the music industry since Collective Soul has been around?
Dean: A lot has changed. When we started, digital downloads hadn't quite begun, it was super underground and now it's huge- that's where people get their music. And the social media thing is huge obviously- Twitter and Facebook-people have full access to the bands they love and they can get real time dates about what's going on.
Starpulse: Is there anyone that you would like to collaborate with?  
Dean: I'm so hesitant to say because, like Neil Young is a hero of mine and if there was ever an opportunity to collaborate with him in any form, I would jump at the opportunity. The thing about music right now that is crazy to me is it's like the Wild West- there's so much music and there are a lot of great bands that are coming up. I like the idea of collaborations, its real healthy of an artist to put yourself out there like that.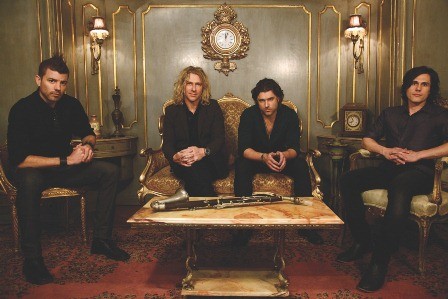 Starpulse: What is it like working with your brother in the band, is it a perfect harmony or do you fight?
Dean: A perfect harmony would be boring. It is all of the above- but ultimately it's is nice to know that you are working with someone who at the end of the day has your back. It's what you expect it to be. It's great and it is difficult at times.
Starpulse: What's up next for you?
Dean: Well, I just finished a new project that I am very proud of- it's called Magnets & Ghosts. It's a step outside of the Collective Soul world. If you put yourself in a situation for so long, you kind of get yourself in a box and it's nice every once in a while to push it and step outside and break those walls down. I feel like the Magnets & Ghosts project did it for me and we are probably going to be touring during the summer.
Check out how to get your VIP Collective Soul Experience at http://www.collectivesoulvipexperience.com/ and make sure to get your dose of the band this summer on their 2012 Dosage tour!