Get 'The Notebook: Ultimate Collector's Edition' With Keepsake Locket, Postcards & More April 30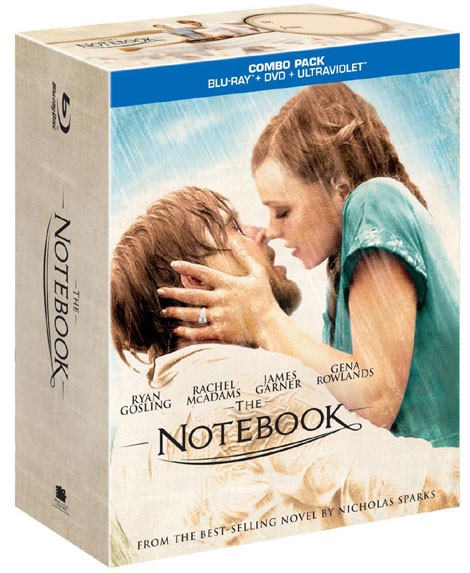 Directed by Nick Cassavetes, the film adaptation of author Nicholas Sparks' bestselling novel "The Notebook" revolves around Noah Calhoun's (James Garner) regular visits to a female patron (Gena Rowlands) of an area nursing home.
Rather than bore her with the inanities of everyday life, Calhoun reads from an old, faded notebook containing the sweeping account of a young couple (Ryan Gosling and Rachel McAdams) whose love affair was tragically put to a halt after their separation in the midst of World War II.
Seven years later, the couple was reunited, and, despite having taken radically different paths, they found themselves unable to resist the call of a second chance.
"The Notebook" also features Joan Allen, Sam Shepard, and Kevin Connolly.
"The Notebook: Ultimate Collector's Edition," Blu-ray + DVD combo pack is the perfect gift set for Valentine's Day. It includes a special vintage-style journal with photos from the film and letter reproductions, post cards, and a keepsake locket.