Ozzy Osbourne is offering romantic fans the chance to get married at his upcoming OZZfest gigs by creating a ticket package just for them.
 
The rocker and sponsors of the touring festival have teamed up to create a special registry and concert deal.
 
The Unholy Matrimony Package will include everything except a marriage license, including 10 general admission pit tickets for the bride and groom and eight guests, an official OZZFest wedding ceremony conducted by an ordained minister, an OZZFest cake and champagne toast, and access to the OZZFest VIP lounge.
 
They will also be handed gifts galore by event sponsors.
 
The Unholy Matrimony Package is already proving popular - fans in California, Connecticut and New Jersey have already snapped up the deal.
 
This year's OZZFest features headliner Osbourne, Motley Crue, Rob Halford, Black Label Society and Drowning Pool. The six-date U.S. tour begins next month.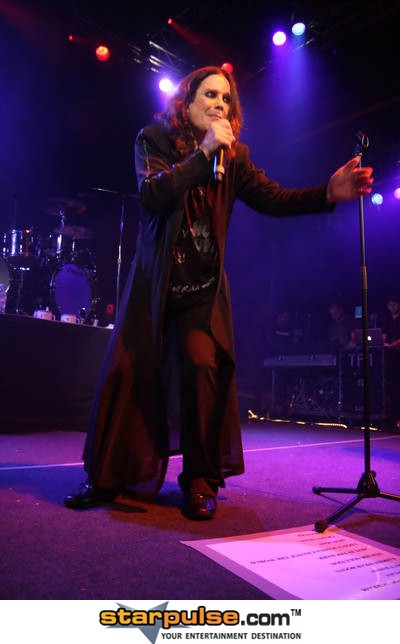 Click for more great Ozzy pictures: