Get Introduced To... The Score
The Score is the passion project for musicians, producer and songwriters Edan Dover and Eddie Anthony, who have seen the music business from multiple sides. While they established themselves writing for other artists, and continue to do so today, they are also developing their own sound and their own creative direction. Whether it's playing instruments, writing lyrics or producing, they have had their fingers in every part of the process, and continue to do so. I recently connected with Edan and Eddie to ask them what makes The Score tick.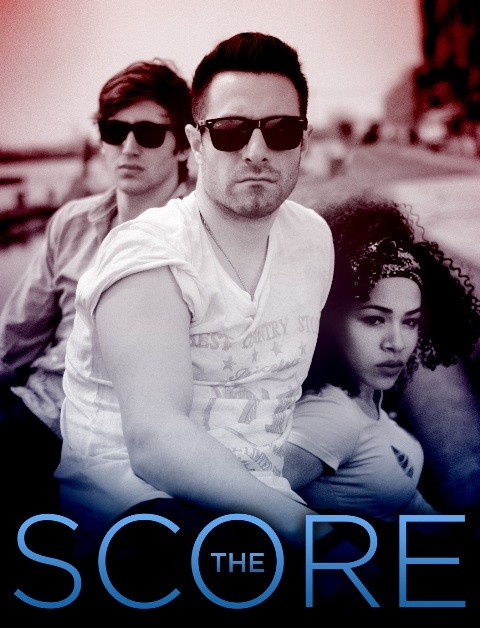 "We were both into music individually before we met," explained Edan. "I was doing music my entire life. I'm a pianist and I studied jazz piano. I went to school for jazz piano - and then I got interested in pop songwriting, and started writing pop tunes." He met Eddie, who serves as The Score's front man, through a mutual friend at Universal Records who suggested that the two collaborate. That person certainly deserves a fruit basket, as a strong creative partnership was born.
Discovering that they had a unique sound they wanted to pursue themselves, they decided to form a band to do so, which also includes singer Kiah Victoria, Chris Coombs on guitar, bassist Justin Kimmel and drummer Alex Beckmann.
Currently working on their EP, The Score have released quite a few intriguing tunes. One of the first songs Eddie and Edan wrote together, "Not Just Another Way," is indicative of their music's retro feel and the overall sound the band is aiming for. Another one worth a listen is "Almost". Currently, the band has a lyric video out for the song "Dancing Shoes," which you can check out at the end of this article.
The Score have a multitude of musical influences, ranging from Stevie Wonder to Maroon 5. Regarding the latter, Eddie sees similarities between his band and the three-time Grammy winners circa Songs About Jane. "I use a lot of falsetto in my voice," he said. "They're just catchy tunes. If you listen to some of their songs, it's very organic, very homegrown. We kind of have that in common."
He and Edan listen to a variety of music, from electronica to hip-hop, from Frank Ocean to Robin Thicke. It's no wonder why their own combined sound is so different, when their musical palates are so diverse.
In addition to their work with The Score, Eddie and Edan still continue to write and produce outside of the band, maintaining their multi-hyphenate careers. "We're still writing pop songs for other artists. We actually got our first major label cut two months ago with [The Vampire Diaries actress and singer] Kat Graham. She just released an EP on A&M/Octone, and we wrote [the] second single ["Wanna Say"]. She's in the process of doing a music video for it right now, which is a huge deal for us," added Edan.
He and Eddie are content to divide their time between the worlds of working with others and creating for themselves: "We're always talking about possibilities." Given the quality of their work, there should be many more possibilities ahead of them.  
You can find out more about The Score by visiting their website and Facebook. For more from Brittany Frederick, visit my Starpulse writer page and follow me on Twitter (@tvbrittanyf).  
(c)2012 Brittany Frederick/Digital Airwaves. Appears at Starpulse with permission. All rights reserved. No reproduction permitted.