Get A Glimpse Inside Cameron Diaz's Luxurious NYC Apartment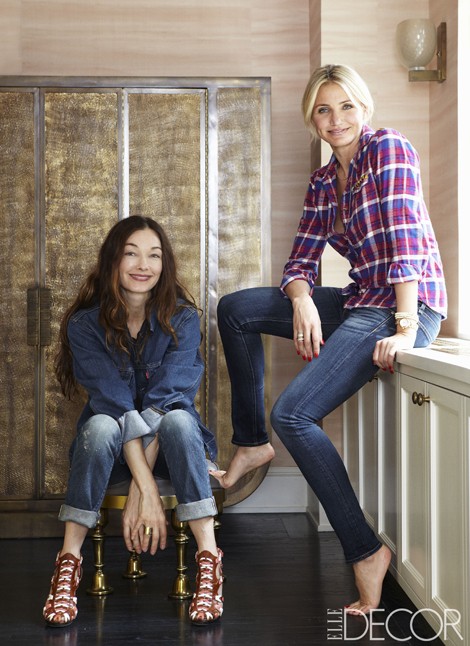 Cameron Diaz shows off her swanky West Village apartment in the upcoming issue of ELLE DECOR. The actress describes the space as "a bit like living in a silk-lined jewelry box" and we couldn't agree more.
Everything about the prewar apartment screams luxury - from the drawers lined in raw black silk to the back sides of doors clad in hammered metal. Even Diaz's closets are covered in custom wallpaper or bright paint.

Designed by Kelly Wearstler, the neutral color palette "reflects Cameron herself—it's innately sexy without being overly flashy," Wearstler explained.

Wearstler said of Cameron's style: "Cameron has excellent taste and understands how colors work together and why quality pieces make rooms special."

"Cameron taught me to be more sensitive to the hand of fabrics and textiles," the designer added. "She was so involved in every step, every choice, that I'm delighted by how well the place represents her."
ELLE DECOR's October issue hits newsstands Tuesday, Sept. 10.
Check out more photos on the following pages...