Geri Halliwell Is The Fourth Celeb In Two Weeks To Wear This Dress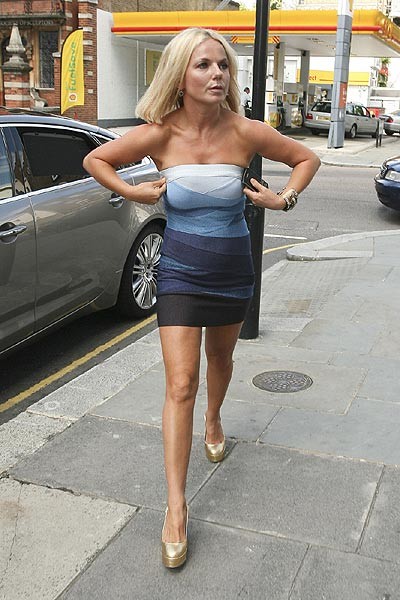 Apparently former Spice Girl Geri Halliwell doesn't keep track of what's going on in the world of celeb fashion. "Why," you ask?

Because if she had she'd have known that Carmen Electra wore the same Herve Leger 'bandage' dress two weeks ago. And so did Lil Kim. And then Stephanie Pratt.

Halliwell wore the dress on her way to pick up boyfriend Henry Beckwith from his apartment for an afternoon out on the town.

"Hills" star Pratt wore the same one Geri's wearing here, while Kim & Carmen's dress was a very similar 'bandage' dress from the designer - adding simply a shoulder strap and reversing the colors.

Kind of obvious that these stars' assistants and agents aren't doing their job very well!

See the pics of Stephanie, Kim & Carmen in the same dress right here.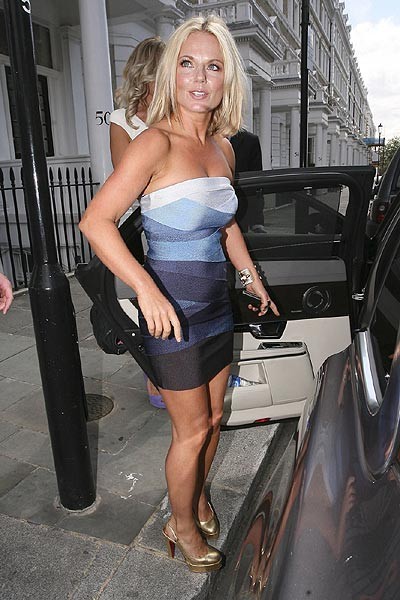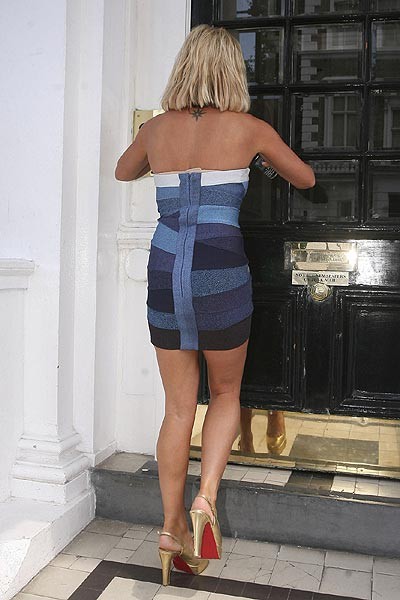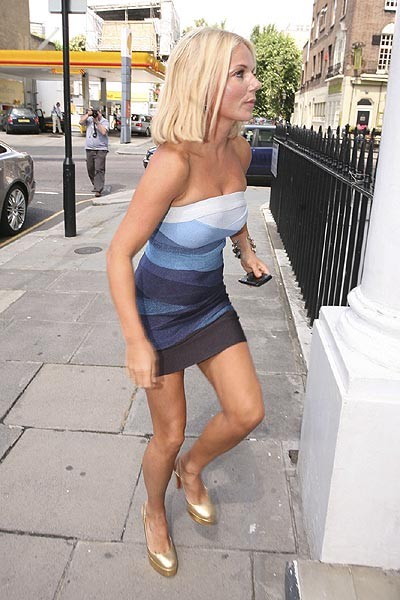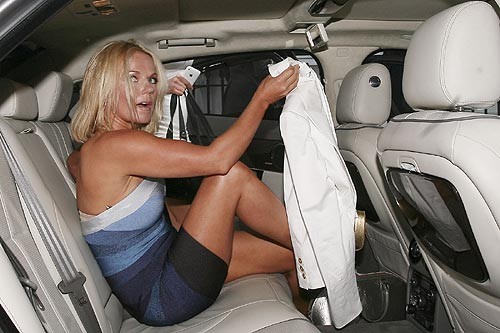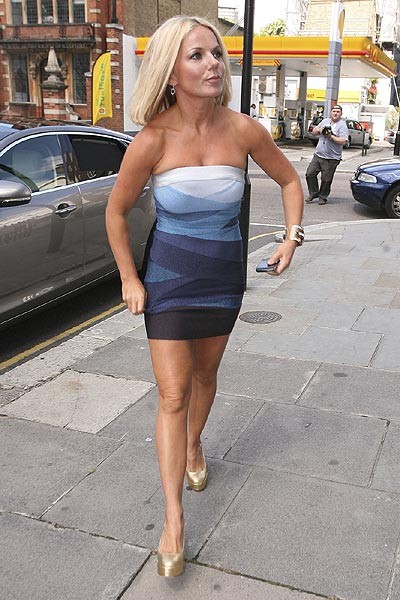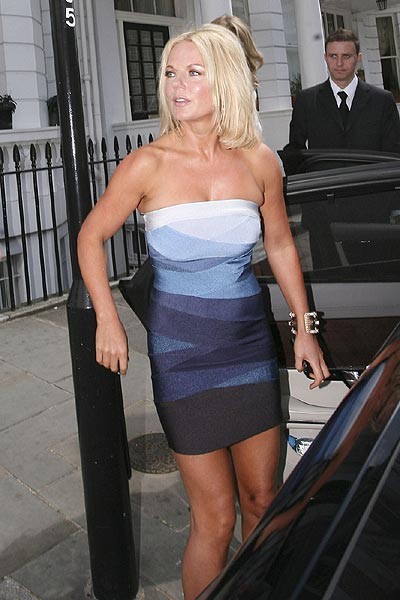 More: Celeb Photo Features | Fashion Photo Features
Click for more great Spice Girls pictures: