Gerard Butler With A Mullet - Hot Or Not?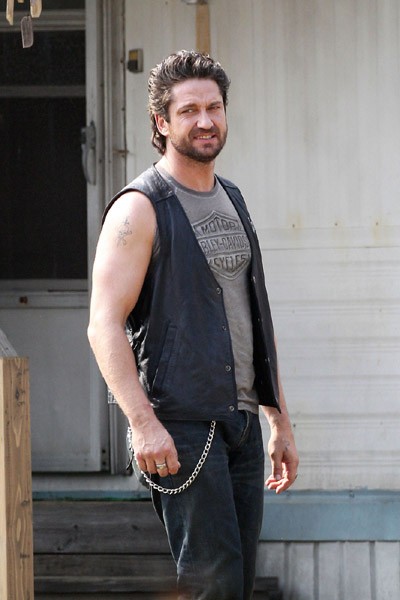 We spotted Gerard Butler with a mullet as he shot scenes for the forthcoming thriller "Machine Gun Preacher" in Michigan on Monday.  We think Gerard looks hot no matter how he styles his hair. What do you think?

The fact-based film stars the Scotish hunk as Sam Childers, an outlaw who renounces his bad ways and becomes a warrior for the desperate and helpless children in a war-torm African country.
See more photos of Gerard here!