Gerard Butler Quits 'Point Break' Remake Over Creative Differences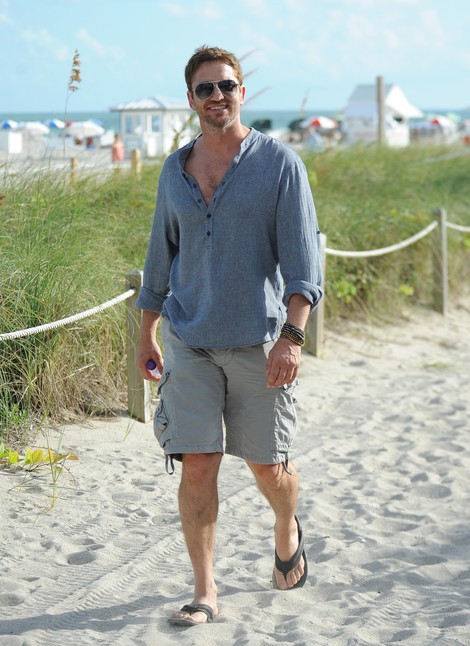 Gerard Butler has changed his mind about starring in the "Point Break" remake. The actor is no longer playing Bodhi, the adrenaline-junkie by day and crime ring leader by night, originally played by Patrick Swazye, according to The Hollywood Reporter.
Creative differences and a scheduling conflict are cited as the reasons for Butler quitting the project, sources told THR. Director Ericson Core hopes to find a replacement for Butler soon so he can begin filming at the end of June.
Luke Bracey has been cast as Keanu Reeves' undercover FBI agent Johnny Utah, and Ray Winstone will play a cop inspired by Gary Busey's original character.
The 1991 film was directed by Oscar winner Kathryn Bigelow. The movie centered on a rookie FBI agent, hoping to break a bank robbery ring, who infiltrates a colony of surfers in Southern California.