Gerard Butler Cracks Walnut With His Butt, Pours Ice Cubes Down His Pants On German Talk Show - Watch!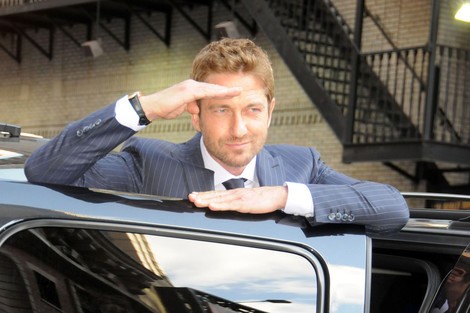 Scottish star Gerard Butler proved he isn't the type to turn down dares - even if they come during a German talk show.
Butler was on a special episode of German show "Wetten, dass...?" filmed on the Spanish island of Majorca in a bullfighting arena. The show had on a man who held some sort of record for cracking walnuts with his butt, and Butler was dared to join in. After insisting the show's host Markus Lanz try it first, Butler followed through and managed to smash a walnut with his backside on his second try.
It wasn't over for Butler, however, as he was then dared to perform a German speech while the front of his pants were full of ice cubes. Gerard took to the second dare with gusto, even holding the ice against his groin as he read the speech off a card.