George Strait Announces Retirement From Touring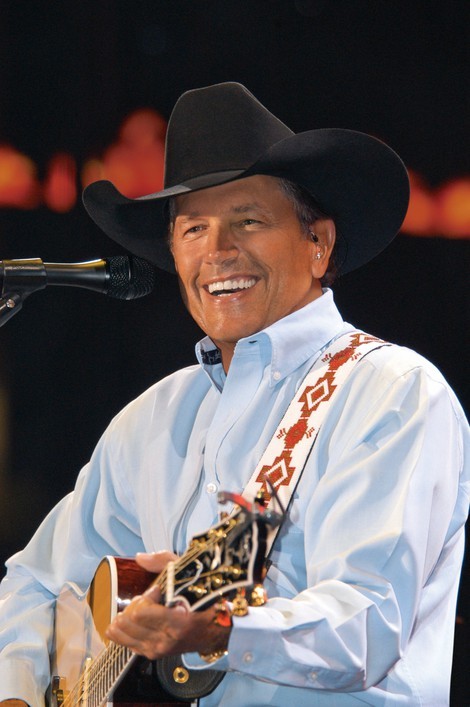 Country music icon George Strait is planning to garage his tour bus after a final 41-date tour.

The beloved singer/songwriter announced his The Cowboy Rides Away tour, which will begin next year, will be his last at a press conference held at the Country Music Hall of Fame & Museum in Nashville, Tennessee on Wednesday.

He told fans and reporters he'll perform 21 dates next year and a further 20 in 2014 before hanging up his cowboy hat.

Strait explained, "I just don't want to go to the point where I show up and nobody else does... It's been great. I've been doing it for 30-some odd years and I've loved it. Sometimes I've not liked it as much. And here lately it's just the walking out onstage part, that's all great. I'm still loving that. It's just the hectic part about touring and traveling... I just feel like it's time for me to try something else."

The 60 year old added, "I'm sure I'll miss it. How can you not after doing it for so long. It was a hard decision to make. It was tough. I've lost sleep. But I think about midway through this tour I'll realize that, 'Yeah, I did make the right decision'."

Martina McBride will join Strait on the 2013 tour, which will kick off in Lubbock, Texas in January, and she admits she feels honored to be asked: "Any artist would be thrilled to get this phone call."

Strait assures fans he has no plans to quit recording and he'll still play live - but there will be no more touring.