George R.R. Martin Writes To Teenage Donor, Won't Kill Him Off In Book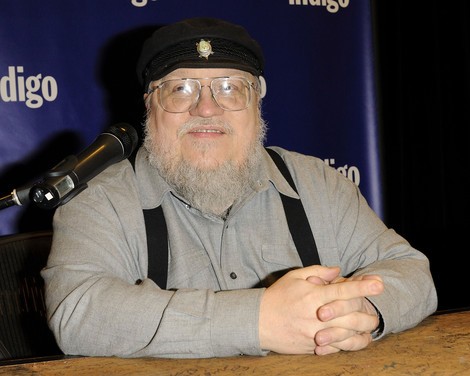 George R.R. Martin, author of the Song of Ice and Fire book series, has responded to a letter sent to him from a teenage fan who made a donation to his Prizeo campaign and asked to be killed off in an upcoming book.
Martin started a campaign to raise money for the Wild Spirit Wolf Sanctuary and The Food Depot of Santa Fe on the website, which lets charities crowdsource money and offer prizes featuring celebrities. Everyone who donated was entered into a sweepstakes to go on a helicopter ride over the sanctuary with Martin, but two people who donated $20,000 were offered the chance to be killed in an upcoming book.
A young fan of the book and the Game of Thrones television series (he says he's 'not allowed to watch certain bits') wrote a letter to Martin and offered the charity drive all £153 of his savings. He told the writer, "Wolves are my favorite animal, and when I grow up, I want to be a wolf conservationist," before mentioning the Wolf Conservation Trust near Reading in the U.K.
Martin replied to the letter, as reported by Time, "Alas, I cannot promise you a grisly death in THE WIND OF WINTER. Those spots have already been filled by some very generous donors, and there's a limit to how many people even I can kill.
"However, inspired by your example, my friends at Prizeo and I would love to follow your lead with a $10,000 in your name to the UK Wolf Conservation Trust. That's a wonderful organization that I've heard much about, and they are lucky to count people like you as supporters."
The charity drive ended with over $500,000 raised.