George R.R. Martin Teases Possibility Of 'Game Of Thrones' Films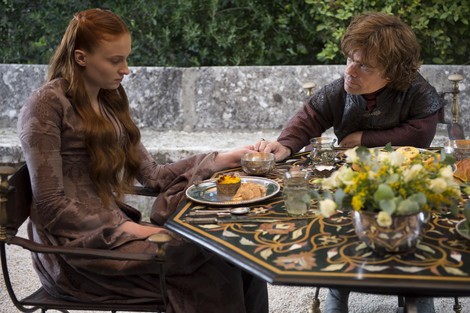 George R.R. Martin, author of Game of Thrones, believes his A Song of Ice and Fire series may be too large to contain on the small screen.
While chatting with The Hollywood Reporter at the season-four premiere of the HBO series based on his books, Martin said, "Do we run for seven years? Do we run for eight? Do we run for 10? The books get bigger and bigger."
It was previously revealed by the show's producers that they know the ending to the series and imagine the show lasting seven or eight seasons.
However, Martin teased a few films may be in order to really wrap things up after the show is over. He continued, "It might need a feature to tie things up, something with a feature budget, like $100 million for two hours. Those dragons get real big, you know."
Martin also offered the prospect of a film based on the prequel series Tales of Dunk and Egg. "I have written these three stories, and I have about a dozen more."
Whatever happens, it appears there's plenty of live-action Game of Thrones for years to come.